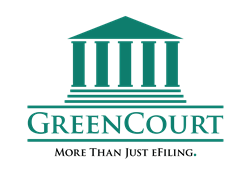 CARROLLTON, Ga. (PRWEB) July 22, 2022
Kings County (California) Child Support Services (CSS) has selected GreenCourt Legal Technologies, LLC (GreenCourt) as an integral partner in promoting brighter futures for the children of California.
GreenCourt will deploy GovLink, the industry's first Agency Performance Platform™, in the second half of 2022 and CSS will take full advantage of GovLink starting in 2023. CSS case workers and attorneys will immediately save time and increase the effectiveness of their work as a result of GovLink's legal document management tools and helpful workflow.
"One of our core values is innovation, to maximize the use of technology to transform and elevate the program," said Marie Waite, Director of Kings County Child Support Services. "GreenCourt created GovLink to transform child support programs, which for Kings County CSS means increasing our operational efficiencies. We aim to perform at the highest levels of quality and service."
Child support services agencies often file more legal documents in a given court jurisdiction than any other organization or private law firm. The act of establishing and securing financial support for children depends on the accuracy of legal documents and timely delivery to the court. When the court rejects a legal document, the process stalls and children in need are deprived of vital financial support.
Waite added, "Kings CSS will adopt GovLink to ease friction in two operational areas. First, the production of legal documents – petitions, motions, and other materials that request assistance for the children and families of our community. Second, the review and approval of those documents by our child support professionals and attorneys – an ever-evolving challenge in the era of public health concerns and remote working."
"Compiling legal documents correctly and completely and complying with the court's delivery requirements may sound simple, but the work is far from easy," said Jay Bland, GreenCourt's Chief Growth Officer. "We created GovLink to help child support services agencies defy gravity. GovLink is a proven way to reduce rejection rates. Case workers no longer have to perform complex paperwork gymnastics routines of retyping information, printing, and scanning. Attorneys no longer have to coordinate in-office time just to sign paper documents. With a mouse click, a case worker can fill blanks, rearrange pages, reorder documents, and route a digital envelope to an attorney for review. Then, an attorney can review, edit, and electronically sign those documents before submitting the envelope to the court for approval."
About GreenCourt Legal Technologies and GovLink
GreenCourt Legal Technologies, LLC, headquartered in Carrollton, Georgia, leads digital transformation for state agencies, justice partners, private-sector professionals, and the general public. GreenCourt helps these stakeholders move from high-risk situations involving paper-based records, in-person information sharing, and manual data entry toward reliable, safe, and efficient operations. GreenCourt's leadership has been building, implementing, and supporting mission critical software and interoperability systems for more than fifteen years in the banking, healthcare, and legal industries. For details, visit us on the web at http://www.greencourt.com, or via Twitter, Facebook, or LinkedIn, or call 770-834-FILE.
About Kings County Child Support Services
The mission of the Kings County (California) Child Support Services is to promote brighter futures for children by helping families provide consistent financial and medical support. The department's vision is to meet the evolving needs of the community by improving access to programs that positively impact families. To learn more, please visit http://www.countyofkings.com/departments/child-support-services.