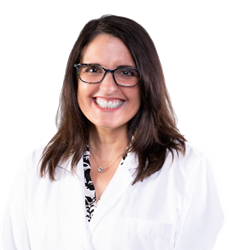 "My role as a fertility specialist combines expertise in all facets of the infertility journey, including unexplained infertility, miscarriage and much more – with often-overlooked emotional support that uplifts patients in their path to parenthood." – Adrienne Neithardt, MD
WALTHAM, Mass. (PRWEB) September 26, 2022
Boston IVF, one of the world's most experienced fertility treatment networks, who has assisted in over 125,000 babies born since 1986, is pleased to announce that award-winning reproductive endocrinologist Adrienne Neithardt, MD has joined its team of fertility doctors in Massachusetts.
Dr. Neithardt brings over 15 years of clinical care and a full range of expertise in reproductive technologies and fertility treatments to Boston IVF – including IUI, IVF, egg freezing, LGBTQIA+ fertility, oncofertility, single-parenting, PCOS, and more.
In 2022, she was selected by Castle Connolly as a Top Fertility Doctor in Delaware for the third consecutive year and received Castle Connolly's Exceptional Women in Medicine award for the third consecutive year.
Castle Connolly, a physician-led healthcare research firm, follows a rigorous screening process to select top doctors at national and regional levels. Exceptional Women in Medicine awardees are recognized annually, based on peer nominations and acknowledgment of outstanding accomplishments and dedication to the field of medicine.
Additionally in 2022, Dr. Neithardt was named a Top Fertility Doctor in Philadelphia by Philadelphia Magazine for the third consecutive year.
"My role as a fertility specialist combines expertise in all facets of the infertility journey, including unexplained infertility, miscarriage and much more – with often-overlooked emotional support that uplifts patients in their path to parenthood," said Dr. Neithardt. "I am honored to join such an esteemed organization like Boston IVF, which shares my philosophy of treating each patient compassionately, uniquely, and completely."
According to the American Society for Reproductive Medicine, 25% of infertile couples have more than one factor that contributes to their infertility. Numerous clinical studies also show that people who experience infertility report the same levels of anxiety and depression as individuals with cancer or heart disease.
"To add a reproductive endocrinologist as esteemed as Dr. Neithardt to the Boston IVF team is substantial for both our practice and our patients," said David Stern, CEO of the Boston IVF fertility network. "She possesses world-class, award-winning expertise that will immediately make a difference in the lives of individuals and couples who seek her care at Boston IVF."
Double board-certified in Reproductive Endocrinology & Infertility and Obstetrics & Gynecology, Dr. Neithardt obtained her medical degree at Georgetown University School of Medicine, her OB/GYN residency at the McGaw Medical Center of Northwestern University, her fellowship in gynecologic surgery at Northwestern University's Memorial Hospital, and completed her fellowship in reproductive endocrinology and infertility at the National Institutes of Health (NIH).
Boston IVF's Waltham Fertility Center offers a full array of reproductive treatment and care, including on-site andrology and IVF laboratories, blood and ultrasound cycle monitoring, male infertility testing, IUI, IVF, egg freezing, and much more. It also houses the Fertility Wellness Center, the only in-house fertility wellness center in the Northeast. Boston IVF's fertility wellness center offers a team of acupuncturists, psychologists, and nutrition counselors who treat the physical and emotional symptoms that often accompany treatments.

ABOUT BOSTON IVF
Boston IVF is one of the largest and most experienced fertility networks in the United States, with more than 125,000 babies born since 1986. Founded as one of the nation's first private practice IVF centers, the Boston IVF network has grown to include over 30 reproductive endocrinologists across 30 centers throughout Massachusetts, Maine, New Hampshire, Rhode Island, New York, Delaware, Idaho, Indiana, North Carolina, Ohio, and Utah. A renowned innovator of reproductive technologies, advanced protocols, and cutting-edge research, Boston IVF has achieved numerous "firsts" in reproductive care. Its scientific and research arm continues to pave the way for breakthroughs in fertility care and its accredited REI Fellowship Program has graduated numerous reproductive endocrinologists as part of its mission to train the next generation of fertility experts.