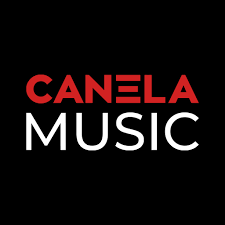 Our partnership with Canela Media allows McDonald's to connect with Hispanic audiences in new and exciting ways, including culturally relevant content and authentic musical experiences
NEW YORK (PRWEB) September 20, 2022
Canela Media, a leading minority-owned, technology-driven company committed to redefining digital media experiences for the Latino community, announced today the launch of its 'Rising Notes Emerging Artists' content series in partnership with McDonald's USA. Through featured segments on Canela Music, Rising Notes introduces up-and-coming Latino talent to music lovers. The series will be a source for Latino audiences to discover the latest talent shaping the future of Latin music.
"McDonald's partnership with Canela Music is the latest investment made to support the Latino community through one of our most beloved passion points: music," said Isabel Rafferty Zavala, co-founder & CEO of Canela Media. "Rising Notes is an amazing opportunity to spotlight new Latino musicians while connecting with young audiences who crave discovering the latest music talent."
The eight-episode series sponsored by McDonald's kicked off on Aug. 17 on Canela Music. New episodes will air twice a month through November and will feature interviews with up-and-coming artists.
"Our partnership with Canela Media allows McDonald's to connect with Hispanic audiences in new and exciting ways, including culturally relevant content and authentic musical experiences," said Elizabeth Campbell, Senior Director of Cultural Engagement Marketing, McDonald's USA. "Our commitment to representing the diverse communities in which we operate, including the Latino community, spans beyond advertising and includes connecting deeply with our fans through passion points like music, but doing so in a way only McDonald's can."
As part of the sponsorship, McDonald's will also provide additional promotional support for the emerging artists by featuring them in co-branded content that will run throughout Canela.TV and its OTT partners generating additional exposure for the artists. This partnership builds on McDonald's ambition to invest more in diverse-owned media companies, production houses, and content creators.
Canela Music is now available for download on the App Store for iOS and Google Play for Android. For additional information on Canela.TV please visit: https://www.canela.tv/
About Canela Media
Canela Media is a leading, minority-owned technology driven company offering brands a complete ecosystem to connect with multicultural audiences starting with its free streaming platform service, Canela.TV, which enriches the new generation of U.S. Latinos with free access to unique, culturally relevant content. In addition to TV content, Canela Music features a unique blend of Latin music programming, featuring various genres from Latin Pop, Regional Mexican, Classics, Romantic, and more.
Canela Media reaches more than 50 million unique Hispanics across its 180+ premium Spanish-language sites. Combined with the company's proprietary data, Canela Media possesses in-depth knowledge and understanding of how to establish meaningful and culturally relevant connections with the new mainstream – U.S. and Latam Hispanics.
Headquartered in New York, Canela Media is ranked as the third largest Hispanic ad-focused company and the only female- and minority-owned certified digital company. For more information please visit http://www.CanelaMedia.com.
About McDonald's USA
McDonald's has always been committed to the communities it serves, and the people that make up those communities. We continue to take steps to help achieve the more equitable and inclusive future we want to see for our employees, Franchisees, suppliers, customers, and the communities we serve and foster.
McDonald's USA, LLC, serves a variety of menu options made with quality ingredients to millions of customers every day. Ninety-five percent of McDonald's approximately 13,500 U.S. restaurants are owned and operated by independent business owners. For more information, visit http://www.mcdonalds.com, or follow us on Twitter @McDonalds and on Facebook at http://www.facebook.com/mcdonalds.