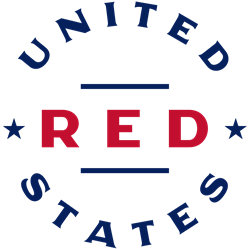 Americans are unhappy with the direction the country is going and many of them are looking to join the Red Wave
MACKAY, Idaho (PRWEB) September 29, 2022
WHAT:
Red United States, an Idaho-based clothing brand focused on creating apparel with American Values based around "Safe, Wild, and Free," has launched RED WAVE, a media platform showcasing content written by key contributors with insight into our political environment.
WHY:
From RED WAVE Co-Founder Chris Burget, who founded Red United States with his late wife Kristin Currey, who passed in a tragic outdoor accident in the hills of Idaho:
"We started Red United States after being victims of crime. My wife and I couldn't stand to see the country we love tear itself apart. With so many conservative voices being canceled, I wanted to provide a place where people can learn about the threats we as a people face from the actions of those in Washington," said Chris Burget, cofounder of Red United States. "Americans are unhappy with the direction the country is going and many of them are looking to join the Red Wave- a place where they can read more about who is fighting for their values and how they can support them."
WHEN & HOW
Burget founded Red Wave in the fall of 2022.
You can receive the latest content from Red United States by visiting at http://www.redunitedstates.com and entering your email in the "Join the Red Wave" section on the homepage.
For More Information Contact: Chris Burget, Co-Founder of Red United States and Founder of The Red Wave at: chris@redunitedstates.com.