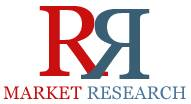 Dallas, TX (PRWEB) December 25, 2014
The report "Stivarga (Colorectal Cancer) – Forecast and Market Analysis to 2023" focuses on the current treatment landscape, unmet needs, current pipeline and commercial opportunities in the colorectal cancer market. Stivarga is a drug which is used in the treatment of colon or rectal cancer. This drug is orally administered and is also prescribed to patients who suffer from advanced gastrointestinal stromal tumors. The drug which is FDA approved is a multi-kinase inhibitor and it blocks many enzymes which are responsible for promoting cancer growth. Some of the side effects of stivarga include fatigue, decreased appetite, diarrhea, weight loss, low sodium levels, high blood pressure, hand-foot syndrome, mouth sores and anemia. Complete Report is Available @ http://www.rnrmarketresearch.com/stivarga-colorectal-cancer-forecast-and-market-analysis-to-2023-market-report.html .
Bayer Onyx's Stivarga (regorafenib) is an orally administered multi-targeting kinase inhibitor that was approved by the FDA in September, 2012 for the treatment of metastatic CRC patients who have not, or are no longer, responding to chemotherapy and an anti-VEGF therapy or, if KRAS wild-type, Erbitux and Vectibix. Stivarga was approved under FDA priority review, allowing approval within six months of submission. Approvals for Stivarga in Europe and Japan followed in 2013.
Scope

Overview of Colorectal Cancer, including epidemiology, etiology, symptoms, diagnosis, pathology and treatment guidelines as well as an overview on the competitive landscape.
Detailed information on Stivarga including product description, safety and efficacy profiles as well as a SWOT analysis.
Sales forecast for Stivarga for the top eight countries from 2013 to 2023.
Sales information covered for the US, France, Germany, Italy, Spain, the UK, Japan and China.
Order a Purchase copy of report @ http://www.rnrmarketresearch.com/contacts/purchase?rname=251699 .
Table of Contents
1 Table of Contents
1.1 List of Tables
2 Introduction
2.1 Catalyst
2.2 Related Reports
2.3 Upcoming Related Reports
3 Disease Overview
3.1 Etiology and Pathophysiology
3.1.1 Etiology
3.1.2 Pathophysiology
3.2 Clinical Staging
3.3 Symptoms
4 Disease Management
4.1 Diagnosis and Treatment Overview
4.1.1 Screening and Diagnosis
4.1.2 Treatment Guidelines and Leading Prescribed Drugs
4.1.3 Clinical Practice
5 Competitive Assessment
5.1 Overview
6 Stivarga (Regorafenib)
6.1 Overview
6.2 Efficacy
6.3 Safety
6.4 SWOT Analysis
6.5 Forecast
7 Appendix
7.1 Bibliography
7.2 Abbreviations
7.3 Methodology
7.4 Forecasting Methodology
7.4.1 Diagnosed Colorectal Cancer Patients
7.4.2 Percent Drug-Treated Patients
7.4.3 General Pricing Assumptions
7.4.4 Average Body Weight and Surface Area Across the 8MM
7.4.5 Individual Drug Assumptions
7.4.6 Generic Erosion
7.5 Primary Research - KOLs Interviewed for this Report
7.6 Primary Research - Prescriber Survey
7.7 About the Authors
7.7.1 Analyst
7.7.2 Global Head of Healthcare
7.8 About GlobalData
7.9 Disclaimer
List of Tables
Table 1: TNM and Staging Classification System for CRC
Table 2: Symptoms of Colorectal Cancer
Table 3: Treatment Guidelines for CRC
Table 4: Most-Prescribed Neoadjuvant/Adjuvant Regimens for Early-Stage CRC in the Global Markets, 2013
Table 5: Most Prescribed Targeted Therapies for Metastatic CRC by Segment in the Global Markets, 2013
Table 6: Leading Treatments for CRC, 2014
Table 7: Product Profile - Stivarga
Table 8: Stivarga SWOT Analysis, 2014
Table 9: Global Sales Forecasts ($m) for Stivarga, 2013-2023
Table 10: Average Body Weight and Surface Area Across the 8MM
Table 11: High-Prescribing Physicians (non-KOLs) Surveyed, By Country
Explore more reports on Cancer Drugs industry at http://www.rnrmarketresearch.com/reports/life-sciences/pharmaceuticals/diseases-treatment/cancer-drugs .
About Us:
RnRMarketResearch.com is an online database of market research reports offer in-depth analysis of over 5000 market segments. The library has syndicated reports by leading market research publishers across the globe and also offer customized market research reports for multiple industries.