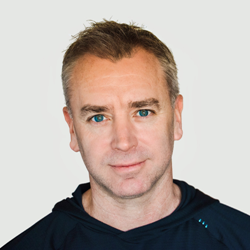 KENNESAW, Ga. (PRWEB) January 03, 2023
Castles Technology, a leading global payment solutions provider, today announces that North American President and Chief Technology Officer Ben Love will become the Chief Executive Officer for North America Headquarters, effective January 1, 2023.
Current North American CEO Winston Fong will serve on the board of Castles North America as Vice Chairman and resume his Chief Strategy Officer position in the global Castles Technology organization,
Ben returned to Castles Technology in July 2022 and brings twenty-five years of international experience in key roles to deliver foundational industry change in payment acceptance, advancing the state of point of sale, and building and leading teams to success in fintech startups and large global organizations.
"After thorough planning and a successful transition process, I am pleased to have Ben Love assume leadership of this key region in our global organization. We are most grateful to Winston Fong for his entrepreneurship and dedication over the past seven years, which have laid a solid foundation for continued growth and success in North America. Ben's mission is to build upon this to serve the needs of our local and global clients and extend our world-class value to new market segments in the region," said Kevin Hsin, Chairman of Castles Technology Headquarters, Taiwan.
"I am honored and grateful to Kevin, Winston, and Castles Technology for the opportunity to lead this exceptional team of creative, dedicated, and talented professionals in North America," said Ben Love. "Winston is a remarkable leader who has successfully grown the company's presence in the USA, Canada, Mexico, and the Caribbean. My goal is to build on his achievements over the past seven years. Castles Technology will continue to bring our clients new, secure payment technologies and innovative and value-generating solutions as a trusted partner in our market."
Before rejoining Castles, Ben had been involved in both sides of the Bank of America and Visa partnership to build and deliver the Bank of America's new acquiring platform to market. Previously, he was co-founder of fintech start-up Kinetic Smart Solutions and has held Vice President roles across Product Management and technology at Clover, First Data (now FISERV), Vantiv (now FIS), and Ingenico.