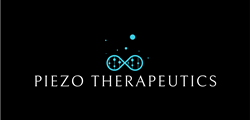 Piezo Therapeutics is advancing a novel delivery platform to improve the safety, affordability, and scalability of nucleic acid medicines.
ATLANTA (PRWEB) January 19, 2023
Piezo Therapeutics launched with $2 million in seed funding from Open Philanthropy to develop its platform: a simple and affordable way of delivering RNA and DNA medicines, including vaccines and therapeutic proteins. Piezo's platform combines electric pulses and microneedles to deliver nucleic acid medicines safely and efficiently while accelerating manufacturing, easing access, and minimizing costs.
"The COVID-19 pandemic has enabled incredible advances in mRNA vaccines and potential for future RNA therapeutics. However, these RNA-based medicines still face challenges with manufacturing, thermostability, safety, and access," said Gaurav Byagathvalli, co-founder and CEO. "Piezo has a unique opportunity to address these challenges with a simple, affordable, and scalable platform enabling further translation of RNA, DNA, and other therapeutics."
Novel Platform Building on Decades of Data
Piezo's platform combines two key technologies that have been validated in pre-clinical and clinical models for over 25 years, namely the use of electric pulses and microneedles for drug delivery. Electric pulses have been shown to enhance gene expression of RNA and DNA constructs by 100-1000-fold, while microneedles have demonstrated painless and effective delivery of a broad range of biologics.
Current modes of administering electric pulses have numerous limitations associated with cost, manufacturing, patient administration, and tolerability, which have hindered their translation. "Piezo's key innovation in generating electric pulses addresses each of these challenges," said Mark Prausnitz, co-founder. "And when combined with microneedles, our technology enables improved safety and efficacy in a simple and scalable format."
"We are excited about our partnership with Open Philanthropy, and our shared mission to improve patient access to these innovative treatments, globally," said Saad Bhamla, co-founder.
Company Vision and Leadership
RNA therapeutics have made major advances but suffer from limitations associated with their delivery in the body. While lipid nanoparticles are used in current COVID vaccines, they present issues including high cost, manufacturing complexity, and poor stability. Electric pulses can also provide effective delivery, but current approaches involve devices that have even higher costs and complexity.
To enable next-generation RNA and DNA medicines, Piezo is advancing its platform integrating a piezoelectric pulse generator and microneedles to address these challenges.
While this platform has high applicability for vaccines (Piezo's immediate focus), it is designed for a broad array of nucleic acid therapeutics. Piezo plans to partner with a range of companies across diverse therapeutic modalities including vaccines, immunotherapies, therapeutic proteins, and dermal gene therapies.
Piezo will be led by Gaurav Byagathvalli, who will serve as chief executive officer and a member of the board of directors.
Piezo's highly experienced board of directors also includes:

Mark Prausnitz, Ph.D.: Prausnitz is a Regents' Professor and Regents' Entrepreneur in Chemical & Biomolecular Engineering at Georgia Tech. He is a Fellow of the National Academy of Inventors and has co-founded eight privately held or publicly traded companies in pre-clinical, clinical and product stages of commercialization.
Saad Bhamla, Ph.D.: Bhamla is an Assistant Professor of Chemical & Biomolecular Engineering at Georgia Tech. He is a prolific inventor and has developed numerous biomedical devices with applications in global health.
Cynthia Sundell, Ph.D.: Sundell has over 15 years drug development executive management experience in the US and Europe. She is currently a Principal in Georgia Tech's VentureLab where she stewards promising commercialization opportunities arising from Georgia Tech's life science intellectual property portfolio.
To support the development and translation of Piezo-delivered medicines, the company is conducting pre-clinical studies in collaboration with academic institutes, while working with industry partners to co-develop products that deliver their therapeutics with Piezo's technology.
About Piezo Therapeutics
Piezo Therapeutics aims to transform the delivery of nucleic acid medicines to enable improved safety, affordability, and scalability. Piezo is developing a uniquely engineered platform that uses electric pulses and microneedles to deliver a broad range of therapeutics inside the body. Its piezoelectric technology offers improved safety and efficacy, and is simple, cost-effective, and rapid to produce at scale. Founded by experts in the field of drug delivery and commercial translation, Piezo's diverse team aims to help translate the next generation of nucleic acid medicines. For more information, please visit http://www.piezotx.com or email partnerships@piezotx.com.