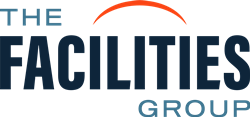 "We are excited about not only expanding OSS and OCM's current business, but now having the ability to offer security services to our customers throughout the country," stated Bryson Raver
COLUMBUS, Ohio (PRWEB) February 08, 2023
Ohio Support Services (OSS) and Ohio Custodial Management (OCM) were founded in 1978 and have been leaders in the security and janitorial industries in Ohio for over 45 years. OSS and OCM provide security and janitorial services throughout Ohio and Kentucky. Scott Tucker, President of OSS and OCM, was searching for an industry partner that would allow OSS and OCM to retain the culture that has separated OSS and OCM from their competition for the last four decades.
"Partnering with The Facilities Group is a unique opportunity for us to rapidly expand our security and janitorial divisions, while maintaining the culture and work environment our employees expect at OSS and OCM," Tucker stated.
The Facilities Group, with 23 offices, services more than 28,000 locations across the country. "Our partnership with OSS is our first strategic partnership in the security industry. We are excited about not only expanding OSS and OCM's current business, but now having the ability to offer security services to our customers throughout the country," stated Bryson Raver, Chief Executive Officer of The Facilities Group.
Adding OSS and OCM to The Facilities Group family, marks the fifteenth company to join The Facilities Group since inception. OSS joins one of the fastest growing national providers of facilities maintenance and janitorial services in the United States, with additional acquisitions expected in 2023.
The Facilities Group –
The Facilities Group partners with premier local, regional, and national facility maintenance providers, while maintaining brand legacy and driving high powered technology to provide the best-in-class service experience. For more information, please visit http://www.thefacilitiesgroup.com
Revolent Capital Solutions is a Tampa-based private investment enterprise founded and capitalized by entrepreneurs. We seek family and founder owned businesses looking for liquidity, while providing ownership opportunities for management teams and an ecosystem designed to foster organic and acquisitive growth. Revolent is distinct because we intentionally built our enterprise to be the catalyst for long-term advancement of companies and its stakeholders driven by our experience, capital, and professional network. We combine a long-term hold period, with a flexible approach to investing, tailored to meet the needs of both entrepreneurs and senior management teams. For more information, please visit http://www.revolentcapitalsolutions.com.