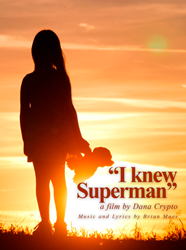 Talent is color blind and the Image Awards are a shining example of that
HOLLYWOOD, Calif. (PRWEB) February 09, 2023
Public perception seems to believe that the NAACP Image Awards are for recognizing accomplishments in entertainment strictly by Black artists, performers and talent. "This year's nominees have conveyed a wide range of authentic stories and diverse experiences that have resonated with many in our community, and we're proud to recognize their outstanding achievements and performances," said Derrick Johnson, President and CEO of the NAACP. Absent from Mr. Johnson's statement is the word Black or People of Color.
The reality is the Image awards are a multi-cultural event that recognizes talent from an African American perspective and are open to people of all races, origins and cultures. Past winners include Adele, Justin Timberlake, Justin Beiber, Sam Smith, Sandra Bullock, Macklemore, Eminem, Robin Thicke as well as numerous other artists, content creators and talent that do not identify as black.
"It's an honor to be nominated alongside so many talented people" stated Dana Crypto the writer, director and producer of the film. "Talent is color blind, and the Image Awards are a shining example of that." Mr. Crypto (as he is known on his radio show podcast The Dana Crypto Show) further explains "I Knew Superman" is a labor of love. "I never expected Hollywood or the critics to embrace this film. That is both satisfying and humbling."
The film begins as a story about family and then transforms from a dream into a message about a college student named Otto that we lost and should never forget. Mr. Crypto explained "I followed the story of Otto very closely as it was unfolding in the news. It was both disturbing and shocking as I sat back and watched. Then the World forgot. I made this film to bring awareness to this unspeakable tragedy with the hope this never happens again.
In addition to the NAACP Image award nomination, "I Knew Superman" has won awards at 16 International film festivals and was one of a handful of short-animated films Worldwide that qualified and was considered for this year's Oscars. The film is non-verbal yet very powerful and set to the original music of singer/songwriter Brian Maes. "It was a pleasure to collaborate with Brian on this project," stated Mr. Crypto. "The soundtrack captures the message and emotion of the film perfectly." The animated short-film, as well as the directors statement and a list of screenings and awards can be viewed on Film Freeway.
"I Knew Superman" can also be viewed by clicking here.
The 54th NAACP Image Awards will air Live Saturday, February 25th at 8pm EST on BET.
The Dana Crypto Show can be heard wherever you listen to Podcasts or by clicking here.