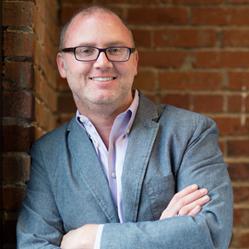 "Safety and security are crucial parts of Kinetic Global's service to clients. Having direct access into BCD Travel, includes access to BCD's travel itineraries and this will automate processes and create efficiencies in deployment timelines, it is a win for our customers."
CHICAGO (PRWEB) February 16, 2023
Travel isn't linear and up to 80% of travelers deviate from business travel itineraries. To understand risk, it is crucial to understand both the travel itineraries and where business travelers intend to go- true location or commonly known as geo location. Through this partnership, Kinetic Global will provide smarter technology-driven services to BCD Travel customers including, best-in-class pre-travel safety advice, risk reduction techniques, medical and security advice while CONUS (Continental United States) and OCONUS (Outside Continental United States) travel destinations in real-time. In any Travel Risk Management plan it is critical to have multiple data points to determine what is the appropriate level risk, and it is why we are pleased to offer a suite of modules for our joint clients. Our mission is to empower travel and corporate security managers with the necessary insight and control, and help companies fulfill their obligation and ensure employee safety.
This new partnership is a natural evolution of our relationship. Kinetic Global will provide expertise to better support joint clients before, during and after travel through end-to-end services. Businesses can no longer rely on traditional and fragmented security measures to keep their employees safe. Kinetic Global's Critical Event Management Platform consists of Eight primary modules, each with dozens of features under a single integrated software solution. We certainly recognize that not one size fits all and that each organization has its own unique requirements. In that spirit, combine Critical Event Management modules in any combination, and customize with a library of APIs that easily connect to existing Travel Management Companies and HRIS systems that are compliant to any organization's standards.
Speaking to the partnership, Peter Cahill, Kinetic Global CEO said, "safety and security are crucial parts of Kinetic Global's service to clients, and this partnership offers a wealth of opportunities for us. Through our agreement with BCD Travel, we will strengthen our industry leading medical and travel security services by having direct access to into BCD Travel System Access Channel which includes access to BCD's travel itineraries. I think anytime we can automate a process and create efficiencies in deployment without risk to product integrity, it is a win for our customers."
Kinetic Global is committed to helping organizations create safer global travel experiences by leveraging innovative technology solutions that give insight into traveler behavior patterns such as flight delays or disruptions in service areas like hotels or transportation hubs so they can act swiftly when necessary, in order reduce risks associated with traveling abroad or domestically. The partnership will be launched initially in Australia, Canada, France, Germany, the United Kingdom and the United States. These markets were chosen based on needs facing travelers and connections between both companies' current clients.
About Kinetic Global
Kinetic Global is a global duty of care and security company operating in more than 175 countries. Utilizing patented technology and ground assets, Kinetic Global provides global risk intelligence, personal safety, travel security, and enhanced mass notification with comprehensive global imagery and proprietary AI algorithms. The Kinetic Global Critical Event Management Platform ensures operational safety and security oversight to businesses operating worldwide, in partnership with Constellis, the world's leading risk management organization. A wide range of companies & organizations have implemented Kinetic Global services and products, including several Agencies, NGO's and Fortune 500 companies. For more information, visit http://www.kineticglobal.com
Follow Us: LinkedIn https://www.linkedin.com/company/clandestine-development/