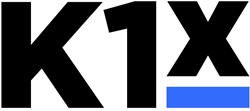 "Before we had K1x, we relied on huge spreadsheets to prepare our tax-exempt returns. We needed to find a way to make tax prep more efficient on our exempt side. Now it's easy to set up new entities, gather and store information, prepare returns, and manage the entire tax-exempt return process."
Chicago, IL (PRWEB) February 24, 2023
K1x, the leading data distribution platform for alternative investments, today announced new executive staff, record-breaking customer growth, and strengthened market leadership with new product innovation.
New employees and key hires:
In addition to hiring more than 20 new employees in Q4 of 2022 in product, engineering, customer success and other areas, the company brought on Ken Powell as Chief Revenue Officer and Scott Turner as SVP Marketing to round out their management team. "As they struggle to meet the needs of investors and the IRS, today's tax and compliance professionals face a perfect storm of changing regulatory demands, historic staffing constraints, skyrocketing volumes of tax forms, and ineffective spreadsheets. Only K1x can help them streamline and automate away the pain of producing, receiving, and filing 990s, K-1s, and related forms", said Ken Powell.
Scott Turner, SVP Marketing added, "K1x accelerates the last mile of the alternative investment data exchange. Our industry-leading platform frees advisors from tedious, manual data entry, unleashing their talent towards high-value strategy work that benefits investors with timely and transparent information. This remarkable technology not only gives nights and weekends back to advisors, it also gives investors in alternative assets more timely and accurate estimates of tax liability and a view of their after-tax ROI."
New Product Innovation:
In Q4 of 2022, K1x released K-1 Navigator. Perfect for private equity, venture capital, hedge funds, REITs, professional services firms, and other K-1 producers, K-1 Navigator streamlines the IRS Schedule K-1 production process by automating preparation, streamlining analysis, and delivering the only truly digital PDF K-1 experience. K-1 Navigator provides user-friendly workflows for seamless investor demographic collection and K-1 production and distribution. It also provides tax logic and automated investor data collection and a time-saving footnote library with integrations to popular e-filing software.
Scott Schitter, VP of Tax at Bon Secours Mercy Health said, "Before we had K1x, we relied on huge spreadsheets to prepare our tax-exempt returns. We needed to find a way to make tax prep more efficient on our exempt side. Now it's easy to set up new entities, gather and store information, prepare returns, and manage the entire tax-exempt return preparation process. Everybody on our team enjoys the K1x solution. I don't know how people track all their investments without K1x. It's made our whole process so much more efficient and it's great that K1x has exempt experts on staff."
New customers and revenue growth:
Leaning on product innovation and a commitment to client success, K1x achieved record growth in Q4 of 2022 and is now trusted by more than 6000 companies including

20 of top 100 the largest institutional investors in the US
25 of the top 100 accounting firms
19 of the top 25 university endowments
7 of the top 40 health systems
10 of the top 50 private foundations and family offices
About Edison Partners Edison Partners is a leading growth equity firm providing the financial and intellectual capital that CEOs and their executive teams need to grow and scale their companies. The firm's team brings more than 275 years of combined investing, operating and sector experience to each investment, accessible via the Edison Edge value creation platform, which is tailored to each business' strategy, stage and operating needs. Edison targets high-growth financial technology, healthcare IT and vertical SaaS and marketplace companies located outside Silicon Valley with $10 million to $30 million in revenue. Investments also include buyouts, recapitalizations, spinouts, and secondary stock purchases. Edison's active portfolio has created aggregated market value exceeding $10 billion. Edison Partners manages $1.6 billion in assets. For more information on Edison Partners, please visit edisonpartners.com and follow on LinkedIn.
About K1x, Inc.
K1x is the leading data distribution platform for alternative investments. The fintech company's AI-powered SaaS solution digitizes and distributes data seamlessly–connecting investors, advisors, tax software, portals, accounting firms, IRS and state taxing authorities–simplifying complex processes, accelerating filings, reducing costs, and delivering greater control, transparency, and accessibility. Backed by Edison Partners, K1x is trusted by more than 6000 organizations including 20 of the top 100 the largest institutional investors in the US, 39 of the top 400 accounting firms, 10 of the top 50 private foundations and family offices, 19 of the top 25 university endowments, 7 of the top 40 health systems, and 10 of the top 50 private foundations. Visit us at K1x.io and follow us on LinkedIn.