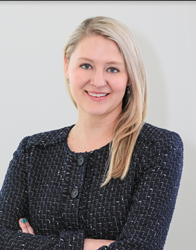 EXPLORATION PARK, Fla. (PRWEB) April 17, 2023
Zero Gravity Corporation ("Zero-G"), the world leader in zero gravity flights, today announced that Allison Odyssey has been named Chief Executive Officer. She will succeed Matt Gohd who has served as CEO since 2019.
Odyssey has worked with Zero-G for over 6 years, with more than two decades of experience in the space industry. Before rejoining Zero-G in 2019, Odyssey served as CEO of NewSpace Global, a space intelligence company which she led to a successful acquisition.
"I'm incredibly excited to be stepping into this role," said CEO Allison Odyssey. "Zero-G has been actively supporting the entire space industry for years. From astronaut training to groundbreaking scientific research and everything in between, we're nearly everyone's first step into space."
"Our Board is thrilled to see an experienced leader of Allison's caliber as CEO," said Lane Bess, board member, investor, and Blue Origin Astronaut. "In her 6 years at Zero-G, Allison has demonstrated remarkable talent and insight in everything she does. With her track record of facilitating successful industry connections and exits, our Board has every confidence she will lead and grow Zero-G into an even greater, more successful, and more meaningful partner to the space industry – while also bringing the experience of space closer to more consumers.
"In her former role as Chief Operating Officer of Zero-G, Allison was responsible for managing all day-to-day operations, including zero gravity flights for scientific research, TV/movie production, and public consumer flights. She also spearheaded Zero-G's efforts for operational efficiency which largely enabled the company's record-breaking performance last year.
When asked about the company's future, Odyssey commented, "Between growing our team, scaling our fleet, and expanding internationally, we have ambitious plans for the next few years – and decade. We will continue developing meaningful partnerships throughout the industry."
About Zero Gravity Corporation
Zero Gravity Corporation ("Zero-G") is the world leader in zero gravity flights. As the first and only FAA-approved provider of zero gravity flights, Zero-G does it all: Astronaut training; scientific research; corporate incentives; entertainment, TV, & film; and even public flights.
With a spotless safety record over the past 19 years, Zero-G has made the excitement and adventure of space accessible to the general public. Whether you're a training astronaut, a scientist conducting groundbreaking research, or a civilian pursuing a lifelong dream, it all starts in the same place–a Zero-G flight.
To learn more about Zero-G, visit http://www.gozerog.com