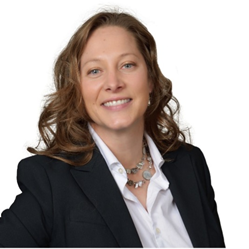 "As we've continued expanding our national footprint, Jo Anna has been viewed as a trusted partner across multiple state regulatory groups. She's played an essential role in developing key government relations, educating customers, and holding public Town Hall meetings"
ST. LOUIS (PRWEB) January 09, 2023
Central States Water Resources (CSWR), the 11th-largest investor-owned water and wastewater utilities in the United States, today announced the promotion of Jo Anna McMahon to Vice President of Government Affairs.
"As we've continued expanding our national footprint, Jo Anna has been viewed as a trusted partner across multiple state regulatory groups. She's played an essential role in developing key government relations, educating customers, and holding public Town Hall meetings," said Josiah Cox, president of CSWR.
CSWR specializes in acquiring and reviving smaller, underserved water and wastewater systems located across the country. McMahon has been a key member of the team helping to drive the company's mission to provide first-in-class water and wastewater service to communities whose systems are outdated and in need of infrastructure investment and equipment repairs.
"Under the oversight of Jo Anna in her previous role as Director of Environment, Health & Safety (EH&S), our national portfolio of operating companies has flourished during an unprecedented period of growth. She's been a respected voice on our leadership team, making this next step a logical one," added Cox.
"I was excited the very first day I joined CSWR and I'm even more motivated today. I work with an amazing group of people ranging from on-the-ground operators to government and regulatory personnel. Every person with whom I've interacted inspires me by their commitment to improving the lives of the people we all serve in common. It's hard work, but it's rewarding to know we're making a difference in our communities," noted McMahon.
Prior to joining CSWR in 2020, McMahon, a certified Water and Wastewater Operator, managed multiple teams of operators, regulatory, environmental, and compliance specialists in Louisiana, Kansas, and Arkansas. In addition to her busy career, McMahon is mother to five children and is currently earning her MBA at Washington University in St. Louis.
ABOUT CENTRAL STATES WATER RESOURCES
Founded in 2014, Central States Water Resources (CSWR) is the 11th largest investor-owned water and wastewater utilities in the United States. Since 2018, CSWR has invested more than $400 million to acquire and transform critical water infrastructure using technology and innovation to bring safe, reliable, and environmentally responsible water resources to nearly 300,000 customers across Arizona, Arkansas, Kentucky, Louisiana, Missouri, Mississippi, North Carolina, Tennessee, Texas and Florida. Learn more about CSWR at CentralStatesWaterResources.com.