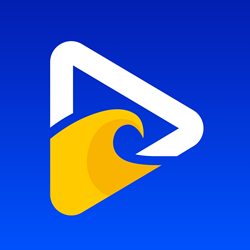 "We believe that every artist deserves a chance to shine, and these competitions are our way of giving back to the music community and supporting the next generation of talent. We can't wait to see what the future holds for these talented musicians." Kerr Wilson, Founder and CEO
LOS ANGELES (PRWEB) January 09, 2023
SoundSurf is a video platform giving creators 100% of their earnings and access to the best opportunities in the world. Today, they are re-launching with a series of competitions to give independent artists the chance to showcase their talents at some of the biggest music festivals in the world.
They have initial partnerships and will be accepting submissions for the South by Southwest (SXSW) Music Festival, Canadian Music Week (CMW) Festival, Breaking Sound, Future Echoes, and many more! The winners of these competitions will be given the opportunity to perform at these prestigious events, giving them a chance to reach a wider audience and take their careers to the next level. More events will be added throughout the year.
To enter, artists are now able to sign up on SoundSurf.com and upload their music video. The artist's fans will vote on the best video, with the winner being able to play at the event they entered for.
"We believe that every artist deserves a chance to shine, and these competitions are our way of giving back to the music community and supporting the next generation of talent. We can't wait to see what the future holds for these talented musicians." Kerr Wilson, Founder and CEO
Although their success in live streaming saw relationships build with some of the biggest names and labels in music, including Guapdad 4000 and Lissie, Wilson decided to re-focus his team with Web3 in mind. SoundSurf recently received an undisclosed 6-figure sum from Scottish Enterprise to explore this initiative.