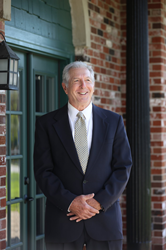 A New Path Forward with Jon Stasevich 2024
BOYNE CITY, Mich. (PRWEB) January 23, 2023
Jon Stasevich's Vison ~ A NEW PATH FORWARD
1-23-2023 ~ The Official Launch of Jon's Independent Nonpartisan Presidential Campaign.
In 2024, WE, the people of the U.S., must elect an independent, nonpartisan, working-class President. We need a president who will serve all U.S. citizens & end the corruption of our economic and political systems. Our new President must UNITE our citizens & voters by rejecting the politics of fear and division propagated by the two major parties. We need a President that places OUR citizen's HEALTH and WELL-BEING first. This President cannot be red or blue but must be RED, WHITE, AND BLUE.
Together WE will remove every corporate partisan from government officials and their wealthy corporate funders. We will eliminate ALL Special Interest Funding from our electoral and political system. We will speak for our citizens and humanity for ethics in governance. We will engage, cooperate & collaborate with the international community. We will support international law so that every global citizen can live a dignified, high-quality life.
Support and adhere to the Universal Declaration of Human Rights (UDHR).
Enact into law the right of housing as a human right.
END ALL WARS SO THAT WE CAN ALL LIVE IN PEACE AND PROSPERITY
RECLAIM, REPAIR, AND RESTORE CRITICAL ECOSYSTEMS
1. STOP environmental exploitation! We are the stewards of the earth.
2. Cooperate & collaborate globally.
3. Bring international scientists to develop, and design efficient, sustainable energy systems.
4. Take Climate Change to Emergency Status! Implement emergency plans in response to climate change.
5. REDUCE, REUSE, REPAIR, AND RECYCLE.
6. Regulate product development to foster sustainability.
7. Implement a national water distribution plan for all U.S. communities.
8. Establish Basic Rights of Existence for ALL earth's creatures.
9. End Deforestation. Prioritize Hemp and other natural biodegradable material use.
10. Build a 21st-century efficient, sustainable national infrastructure.
11. Clean and restore polluted land & water resources.
12. Cooperate with the international community in ocean cleanup.
13. Form a Federal task force to develop clean-energy technologies to address the climate crisis.
14. Implement a mass transit program.
15. Expand our space program cooperation to the global community to explore and develop knowledge of our solar system to improve humanity's long-term survival.
WE MUST ENACT A CONSTITUTIONAL AMENDMENT THAT SAYS:
Corporations are not people.
Money is not speech.
Mandate public financing of campaigns.
Enact federal protections and standards to ensure clean elections.
We have automated national voter registration at age 18.
A comprehensive public national healthcare option throughout our lives.
Ensure healthcare decisions are determined by patients, families, and medical professionals -not government or private insurance companies.
Cover all aspects of healthcare (dental, vision, hearing, mental, preventative, reproductive, etc.).
A minimum standard of living for everyone.
A living wage for all full-time workers.
Eliminate homelessness.
The government will be an employer of the last resort.
Protect Social Security.
Target underserved communities and populations to correct historical inequality.
Mandate paid parental leave and childcare for working families.
UNIVERSAL HEALTHCARE SYSTEMS- JON STASEVICH IS A FORMER NURSE
Together we must create evidence-based national healthcare systems that will provide every U.S. Citizen with the highest standard of healthcare. We need to provide universal healthcare to our entire population throughout life, beginning prenatally.
Comprehensive healthcare must include physical and mental medical systems, dental, diagnostic, surgical, optical, auditory, speech, physical, and occupational therapy interventions, short- and long-term disability, and assisted living. These comprehensive healthcare systems would save our society over $18 trillion every decade compared to our current privatized healthcare.
FULLY FUNDED PUBLIC EDUCATION
Tuition-free primary, secondary, or trade school and advanced studies education.
We have individualized learning programs.
Learning is supported by technology.
Nutritious breakfast and lunch programs.
Physical and health education curriculum.
Early intervention for "child in need" services.
CRIMINAL JUSTICE REFORM
Address the root cause of crime: Poverty.
Allocate community resources to develop integrated police and social services systems.
Establish independent review boards to monitor and enforce policing standards.
End criminalization of drug offenses.
Transform our criminal justice system to prioritize rehabilitation.
END WAR
End perpetual war.
Allocate a portion of the defense budget to diplomacy! Peacefully resolve conflicts.
Create a non-military national service focused on infrastructure development and maintenance.
Begin the process of closing foreign military bases. Redirect personnel toward national infrastructure projects.
Respect & support international institutions, laws, and legal boundaries.
Conduct a full audit of the military budget to eliminate wasteful spending and improve efficiencies.
SOCIAL MEDIA STANDARDS
Reject censorship.
Protect freedom of speech from censorship, whether government or corporate.
Support and protect whistleblowers and journalists.
Break up & nationalize large social media corps.
Apply common-carrier-style rules, like those for communications companies.
Prohibit deletions and de-platforming except through a transparent due process.
Regulate all algorithms that impact user interactions (and open to public scrutiny).
Prohibit all non-consensual collection of personal data by government agencies, except through proper search warrants.
Prohibit the abuse of the Espionage Act of 1917, used to destroy our Free Press and 1st Amendment Rights.
Prohibit federal agencies from conducting surveillance operations against the American people.
IMMIGRATION REFORMS
Provide a path to citizenship.
Protect asylum-seekers and process claims in a timely and just manner.
Support development and self-governance in all nations to eliminate the root cause of the refugee crisis and End political interference in other countries.
De-militarize the border.
Criminalize the exploitation of undocumented workers.
Reform taxation and funding.
Simplify taxation by implementing progressive income taxes, wealth taxes, and taxes on corporations.
Abolish tax loopholes and tax havens.
Eliminate tipping for service jobs.
Fund state and local governments disbursed on a per-person basis.
Eliminate property taxation.
Impose a wealth tax to reduce the wealth gap.
DEMOCRATIZE ENTERPRISE
Provide federal funds to support the development of employee-owned and controlled businesses and worker and community cooperatives.
Mandate that publicly traded companies seat employees and consumer representatives on their boards.
Enforce anti-trust laws; break up monopolies and large corporations.
Transition utility companies to democratically controlled utilities.
Require multinational corporations to compensate foreign workers at the same rate as domestic workers.
If you share my vision, please join our campaign.
JON STASEVICH FOR PRESIDENT 2024
Please Visit Jon's Social Media Links Page on the website;
https://www.jonstasevich2024.com/social-media-links