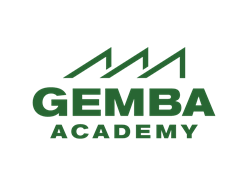 "Autonomous Maintenance is one of the most powerful aspects of any Total Productive Maintenance program." Ron Pereira, Co-Founder & Managing Director at Gemba Academy
KELLER, Texas (PRWEB) January 11, 2023
Gemba Academy, the world's largest provider of continuous improvement, Lean, and Six Sigma training and certification is introducing a new course in their quickly expanding online training catalog on Autonomous Maintenance, one of the 8 pillars of Total Productive Maintenance.
This new course is designed as part of a larger series on Total Productive Maintenance and describes how the pillar of Autonomous Maintenance in TPM sup­ports smooth and effec­tive plant oper­a­tions by enabling oper­a­tors to detect and cor­rect equip­ment prob­lems ear­ly.
Participants in this course will learn the dif­fer­ence between basic and opti­mal con­di­tions, nat­ur­al and forced dete­ri­o­ra­tion, the sev­en types of equip­ment abnor­mal­i­ty, and the sev­en steps for get­ting start­ed with Autonomous Maintenance.
"I'm so excited and happy with how this TPM series is progressing. Up next is the system known as Autonomous Maintenance which is when equipment operators perform a set of basic daily maintenance activities on their equipment," explains Ron Pereira, Co-Founder & Managing Director at Gemba Academy, "The overall aim of Autonomous Maintenance is to support smooth and effective plant operations. One of the ways this is accomplished is by detecting and correcting equipment problems early. The people who run the machines every day are closest to them. They're the first line of defense against equipment problems. This is why Autonomous Maintenance is one of the most powerful aspects of any Total Productive Maintenance program."
Gemba Academy's Autonomous Maintenance course series consists of bite-sized training videos as well as short quizzes to check for understanding. The first video in the series is available to watch now and gives an overview of the benefits of the course and topic.
Gemba Academy's Autonomous Maintenance Course is comprised of 18 videos:

01. What Is Autonomous Maintenance?
02. Getting Started with Autonomous Maintenance
03. What Is Forced Deterioration?
04. The Seven Types of Equipment Abnormality
05. What Is Initial Cleaning?
06. Getting Started with Initial Cleaning
07. Safety Precautions for Initial Cleaning
08. How to Perform Initial Cleaning
09. Address Contamination Sources and Hard-to-Access Places
10. Develop Provisional Standards
11. What Is General Inspection?
12. How to Conduct General Inspection
13. Autonomous Inspection
14. Revise Autonomous Maintenance Standards
15. Autonomous Management
16. What Is a One-Point Lesson?
17. How to Create One-Point Lessons
18. How to Use TPM Tags
If you are interested in learning more about Total Productive Maintenance and how it can help you reduce waste in your company, visit the growing TPM Series in Gemba Academy's School of Lean. The cours­es in this series explain TPM's core fun­da­men­tals, TPM Maintenance, ben­e­fits, and what you lose when you don't make main­te­nance a priority. To learn more about TPM 8 pillars, visit TPM Series. The growing Total Productive Maintenance course training series is part of a broader training program in the School of Lean. Gemba Academy's ever-expanding library of Lean train­ing mate­r­i­al helps work teams develop a con­sis­tent, con­tin­u­ous improve­ment mind­set.
To learn more about Gemba Academy's Autonomous Maintenance course, go to https://www.gembaacademy.com/school-of-lean/tpm/autonomous-maintenance or contact https://www.gembaacademy.com/about/contact-us.
To explore Gemba Academy's full range of course offerings, please visit https://www.gembaacademy.com/.
About Gemba Academy:
Gemba Academy aims to help individuals and businesses develop an organizational culture of continuous improvement. Founded in 2009, Gemba Academy now offers over 2,000 training videos on Lean, Six Sigma, and continuous improvement. To learn more about Gemba Academy's online content, flexible training, expert coaching, and certifications, please visit https://www.gembaacademy.com/.