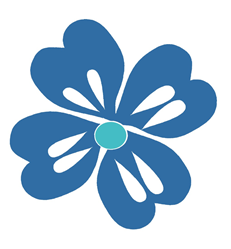 Entrelliance is changing the way people think about accelerators and guiding early-stage companies to success
BOZEMAN, Mont. (PRWEB) January 12, 2023
Entrelliance, the global community of founders, mentors and investors today announced that Eric Hathaway has joined the company as Community Leader and COO. He will be responsible for continuing to grow and engage the Entrelliance mentor network, provide an exceptional experience for founders and mentors, and lead the rest of the team in supporting the expanding base of members worldwide.
"Eric is an incredible talent," says Pat LaPointe, Entrelliance CEO. "He has lived and worked all over the world and achieved significant success in both enterprise and mid-sized companies. And like everyone in the Entrelliance community, he brings that experience with humility and approachability that are hallmarks of great leadership."
Hathaway has previously led teams at Microsoft, T-Mobile, Credit Suisse and other small to medium enterprises. He has been involved in mentorship across the start-up ecosphere and has extensive expertise in software product marketing, branding and demand generation, as well as change management, culture development and operations.
"Since Entrelliance is changing the way people think about accelerators and guiding early-stage companies to success, we see Eric as the perfect fit to help us revolutionize the founder/investor relationship."
"Entrelliance is a unique opportunity to really have an impact on startup success," says Hathaway. "It's global, mentorship-driven and focused on building great leaders who will not only grow businesses, but bring value to their communities. Restoring emphasis to human capital and building long-term collaboration between founders, mentors and investors will be a welcome option in what has become a financial frenzy of deal-making."
Founders can see details of what Entrelliance is looking for here. Six to eight new companies are accepted into the community quarterly. Founders who believe they may be a good fit for Entrelliance can apply here. The selection process is highly competitive.
About:
Entrelliance is a global community of founders, mentors, and investors working together to build great companies.