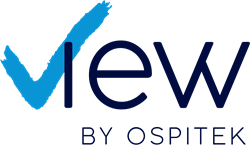 Our ability to automate the population of surgical information, and sync with legacy systems, will enhance the experience ASC's have with their EHR and other Health IT systems, and most importantly will improve the accuracy of data collection during the episode of care
SAN DIEGO (PRWEB) January 18, 2023
Ospitek Inc, a leader in IoT and AI enhanced surgical care coordination, today announced the launch of live patient charting for ambulatory surgery centers (ASCs) as part of the company's latest update of its proprietary surgical coordination platform "VIEW."
This most recent product launch comes on the heels of Ospitek's recent partnership with PRO-MAPP software and amidst a busy Q4 for the company which has released updates including live staff planning and visualization to help ASC's overcome staffing challenges, and AI enhanced OR performance reporting for ASC's looking to improve day of surgery patient throughput and the overall experience of patients, care teams, and surgeons.
One of the most important aspects of surgical coordination is patient charting, and it's ability to provide an up to date, and comprehensive, view of all activity associated with a patient's health history and their surgical case. It is a critical piece for the delivery of value based care and for ASC's to ensure the safety of the patient, and that surgeons and care teams are aligned in managing the episode of care.
With this latest release, Ospitek introduces automation to the management of patient charting, leveraging Ospitek's proprietary, Internet of Things (IoT) enhanced, live visualization capabilities to automatically generate surgical coordination milestones within the patient chart, while auto collecting and populating critical, EHR captured, time stamps.
Dr. Slim Souissi, Co-Founder and CEO of Ospitek had this to say about Ospitek's latest release:
"Our ability to equip ASC's with interoperable, automated, solutions is extremely important. With automation, surgical center staff will spend more time focusing on the patient rather than documenting by hand, or manually engaging with software to capture important surgical journey milestones and information. As a fully integrated, interoperable, solution, our ability to automate the population of surgical information and sync with legacy systems will enhance the experience ASC's have with their EHR and other Health IT systems, and most importantly will improve the accuracy of data collection during the episode of care"
This combination of automation and open interoperability with legacy EHR's and Health Information systems empowers ASC care teams to dramatically decrease charting time, with ASC's reporting a 40% decrease in time to chart completion.
Furthermore, this latest feature is fully integrated into Ospitek's existing suite of cloud based, IoT and AI enhanced, surgical coordination features, and because it's fully automated can be launched and utilized by staff and surgeons in ONE day.
For a live demo of Ospitek's charting capabilities and to schedule a meeting with our sales team click HERE.
About Ospitek:
Ospitek's proprietary platform VIEW empowers the adoption of IoT (Internet of Things) and AI into the daily workflows of outpatient surgery centers and hospitals, delivering real-time, fully interoperable, cross-platform visualization and communication tools. Through a modular approach, the VIEW platform aligns workflows throughout the entire patient pathway; keeping care teams aligned, optimizing workflow efficiency, and improving the patient, staff, and family member experience.