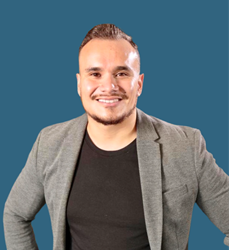 BOSTON (PRWEB) January 18, 2023
National Academy of Engineering (NAE) has recognized Guadalupe Hayes-Mota, CEO and founder of Healr Solutions, as one of the highly accomplished early career engineers in the United States.
He has been invited to attend NAE's Grainger Foundation Frontiers of Engineering 2023 Symposium, featuring innovative researchers from industry, academia, and government. The symposium brings together the United State's best and brightest early-career engineers to learn from their peers about pioneering work in different areas of engineering.
The program provides an opportunity for top-notch engineers, early in their careers, to learn about cutting-edge developments in fields other than their own, thereby facilitating collaborative work and the transfer of new approaches and techniques across areas. Through both formal sessions and informal discussions, the meetings have proven an effective mechanism for the establishment of cross-disciplinary and cross-sector contacts among this country's future engineering leaders.
Guadalupe Hayes-Mota has been selected based on his exceptional research in global supply chains and system engineering. Guadalupe leads the company Healr Solution to develop new technology to accelerate the production and distribution of medicines worldwide.
The NAE is a private, independent, nonprofit institution that provides engineering leadership with the mission to advance the welfare and prosperity of the nation. It is part of the National Academies of Sciences, Engineering, and Medicine, chartered by Congress for providing advice to the nation on matters related to science, technology, and health.