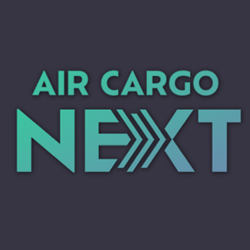 NEW YORK (PRWEB) January 19, 2023
Air Cargo World, the award-winning digital publication that for more than 80 years has reported on air logistics news and trends, has rebranded to Air Cargo Next, Royal Media Group, its publisher, announced today.
The relaunch of the brand positions the publication as the definitive resource on transformational strategies and developments in the Air Cargo industry.
AirCargoNext.com, which traces its publishing history to more than 80 years, will uniquely track what is new, revolutionary, and next in Air Cargo. Through a combination of insightful news, relevant data, and keen analysis, Air Cargo Next will guide its readers — industry executives and tech professionals, alike — to more profits, market share, and efficiencies.
"The transition to Air Cargo Next is a natural next step in the evolution of the brand," said Molly Stewart, Chief Operating Officer of Royal Media Group. "Since its inception, the publication has kept pace with the ever-changing air logistics industry, and now, as the focus of the air freight industry shifts to technology, we continue to evolve as the go-to resource for freight forwarder, airline and airport executives on what matters most to their businesses."
The airfreight industry is undergoing a tremendous transformation as stakeholders embrace innovative technologies like cargo community systems, artificial intelligence (AI), and digital booking platforms. In fact, analysts predict that nearly 60% of air carrier bookings could come through digital channels by 2025, jumping nearly 30 percentage points from the end of 2022. In addition to digitalization, sustainability initiatives like sustainable aviation fuel (SAF), electric ground-handling vehicles, and clean energy warehouses are gradually making the industry greener.
Air Cargo Next will present the second-annual Air Cargo Tech Summit on September 18-19 in Brussels, Belgium, to explore what is next in digital transformation in the industry. The live event attracts top thought leaders in Air Cargo and includes insightful sessions on technology and tech strategies.
Air Cargo Next routes you to what's next in Air Cargo. Let your future take flight. For more information, visit http://www.AirCargoNext.com
A free trial is available to preview the subscription product and services. To subscribe, visit the new website at http://www.AirCargoNext.com
ABOUT ROYAL MEDIA
Royal Media is a leading specialized information company formed in 1995 to deliver deep market knowledge and news via digital channels and industry events. The company serves several industries, including air cargo, financial services, telecom, and vehicle finance. Royal's Air Cargo-related news brands are among the most respected in trade media. Royal Media is headquartered in New York and has won several awards for its journalism. For more details, visit http://www.RoyalMedia.com.