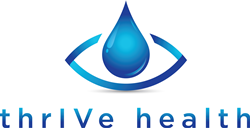 "Thrive Health is changing the previously fractured care and treatment plans between specialties with limited or conflicting information; It's about managing access, action and comprehensive care before, during and beyond treatment," said Robert M. Schwarcz, MD
LOS ANGELES (PRWEB) January 25, 2023
Thrive Health Infusion Centers, founded by Raymond Douglas, MD, PhD, renowned board certified oculoplastic surgeon, with its flagship location in Beverly Hills, California, announces the opening of Long Beach, Newport Beach and San Diego, CA centers creating a leadership presence in the treatment of Thyroid Eye Disease in California. Thrive Health, the first-of-its-kind offering viable, FDA approved non-surgical treatment options as well as clinical trials for new advances in treatment and care for TED and other rare ophthalmic diseases, also opened a New York City flagship.
Thyroid conditions are on the rise with an estimated 20 million Americans having some form of thyroid disease and 1 in 8 women developing a thyroid condition in their lifetime. Up to 40% of the population with Graves or other hyperthyroidism develop the autoimmune based TED.
Thrive Health leverages cutting edge science and expertise in the growing category of medical biologics with leadership in clinical trials. Their team of exclusive globally renowned disease experts each with over 25 years experience in surgical and non-surgical protocols are also highly experienced with biologic insurance approvals for patients suffering from rare ophthalmic autoimmune diseases and other conditions.
"Our goal with the Thrive Health concept is based on our ability to navigate healthcare systems and benefit networks while streamlining all medical team communications to provide the highest level concierge care and innovative treatment protocols for optimal patient experience and outcome", said Dr. Raymond Douglas, a highly specialized pioneer in TED decompression surgery and PhD in autoimmune inflammatory conditions. "Thyroid autoimmune conditions are not only physically, but mentally, emotionally and financially draining for patients," he continued.
To meet the need of the growing patient population with the autoimmune thyroid condition, the integrated concierge and patient centric medical management treatment centers will announce additional centers in the coming months. "Thrive Health is changing the previously fractured care and treatment plans between specialties with limited or conflicting information; It's about managing access, action and comprehensive care before, during and beyond treatment," said Robert M. Schwarcz, MD board certified oculoplastic and reconstructive surgeon and Director of the new Thrive Health in New York City.
Beyond onsite infusion, patient planning and treatment protocols, oversight of benefits approvals, surgical offerings or referrals as needed, Thrive Health is unique in furthering concierge medical collaborations. Thrive will offer services as lead MSO [Management Service Organization] for practices at their office or establish and manage a comprehensive clinical trial satellite to offer support to their patient population with highly specialized needs and the latest in cutting edge biologics.
About Thrive Health Infusion Centers: Thrive Health Infusion Centers are the first and only world-class leader focusing on unique, cutting edge treatments and elevated patient centric care for rare and specifically rare ophthalmic diseases. Founded to serve a population of millions suffering with Thyroid Eye Disease and a unique focus on the new category of biologics, they offer the very best patient experience, safety and treatment options. Thrive Health offers expert care and optimized outcomes with a synergistic network of multi-disciplinary practitioners. Key opinion leaders in the field, their highly-specialized patient centric approach is home to groundbreaking pharmacological trials including teprotumumab [Tepezza]. Thrive has 4 centers throughout Southern California, a New York City flagship and plans for additional openings throughout 2023.
For more information visit: https://thrivehealthiv.com/