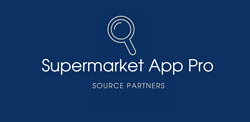 RESTON, Va. (PRWEB) January 30, 2023
Until Congress passes the Toxic Free Food Act, the onus is on us, the consumer, to check products for unsafe ingredients, which can range from allergy-inducing, to toxic to carcinogenic.
The Supermarket App Pro is a newly launched App that provides a quick and convenient way of checking if the items in your shopping cart contain harmful ingredients, helping you to make healthier and more informed decisions in purchasing food and other staple consumer products for your home. Using the Supermaket App Pro is simple -- snap a photo of the ingredients printed on the label of a particular product and the app will instantly identify if it contains any substances that is largely considered unsafe.
"By unsafe, what we mean is that the ingredient has been listed as unsafe, toxic, carcinogen and/or hazardous by governing bodies and non-profits that ensures public health and safety, such as the US FDA, EFSA (European Food Safety Authority), IARC (International Agency for Research on Cancer), NRDC (National Resources Defense Council), CEH (Center for Environmental Health), Center for Food Safety, CSPI (Center for Science in the Public Interest), the Food Standards Agency of the UK, and many more similar agencies," explains App developer Fevi Yu.
As a committed mom and pet parent, Fevi reveals that developing the app was the outcome of her own personal crusade to safeguard her family's health and wellbeing. "I've done a lot of research over the last few years and put together quite a substantial database of harmful ingredients that are commonly found in supermarket products," she says. "You'll be amazed at all the additives and fillers they put in that can cause havoc in our systems -- like those color dyes that make snack foods so attractive but can actually trigger severe allergies or increase hyperactivity in kids."
With the Supermarket App, her goal is to empower shoppers to understand which products are truly good for them and to identify which ones could be unsafe.
Choosing to use the word "unsafe" was a mindful choice, she avers. "We didn't want to sound alarmist by tagging certain food products as 'dangerous' or 'hazardous'. Generally speaking, you won't instantly drop dead the minute you ingest something that contains unsafe ingredients. However, consistent the use of these products will eventually cause the body to deteriorate over time and could possibly lead to serious diseases such as cancer or heart disease, which are the two major causes of death in the US today."
"What the Supermarket App Pro delivers is a convenient tool that makes harmful ingredients easier to spot for consumers who would like to be more informed about the safety of the products they purchase for themselves or their loved ones."
The Supermarket App Pro is now available to download on the Apple App Store or get it on Google Play.