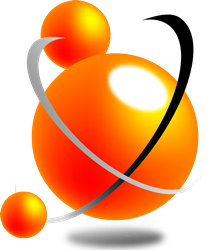 CLARKSTON, Mich. (PRWEB) January 31, 2023
As it looks to momentous year in 2023, AtomTech™, a leading controls and SCADA integration solutions company, celebrates it accomplishments over the course of 2022 by sharing its "Year in Numbers" figures.
"Since its founding, AtomTech has been on a mission to offer clients across industries seamless technology solutions that allow them to adapt to the evolving automation market. 2022 proved to be a significant turning point in that journey," said Shawn Gutierrez, President of AtomTech. "Through the incredible and innovative work of our team, AtomTech has been able to meet new milestones that will launch our path forward."
Throughout the past year, AtomTech filed a patent, invested $250,000 in training programs and increased its staff by 31%, including building out its joining technologies engineering department. The company also underwent a major expansion effort, opening three new offices across North America. In October, AtomTech launched AtomTech Canada, and announced most recently that it will grow its presence in Mexico.
Additional achievements include being named one of Applied Technology Review's "Top 10 SCADA Service Companies" of 2022 and establishing a strategic partnership with fellow Michigan-based solutions provider DYNICS.
The company's success has unfolded as the automation and SCADA industry experiences its own growth. Gartner projects that hyper-automation software will reach nearly $860 billion by 2025. As it continues to build on its momentum in 2022, AtomTech is poised to be at the forefront of helping operators from manufacturing industries such as automotive, medical equipment and logistics and warehouses navigate these evolving technical environments.
About AtomTech
AtomTech (http://www.atomtechcontrols.com) is a leading controls and SCADA integration company. AtomTech's services and numerous specialty solutions provided in controls hardware and software designs for Battery Manufacturing, General Assembly, Body In White, Material Handling, Order Fulfillment, Custom Middleware, and other applications using both legacy and new technologies.
We have implemented systems integrating multiple robotic platforms, data tracking, machine diagnostics, motion control, pneumatics and plant networking, and other specialty communications services to the world's leading companies.