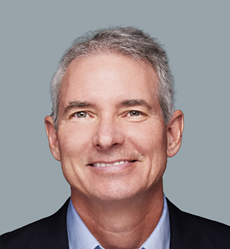 It has been an especially challenging time for consumer goods and retail these past few years, and I have been especially excited to see the incredible success SGS Maine Pointe has had helping clients transform these challenges into opportunities and a new competitive advantage
BOSTON (PRWEB) February 09, 2023
Global supply chain and operations implementation consulting firm, SGS Maine Pointe, a member of the SGS Group, announced today that it has appointed Chuck Stewart to serve as a Managing Director, Consumer Goods & Retail (CG&R). In his new role, Stewart will focus on bringing sustainable improvements, cost savings, and revenue growth to clients across the industry.
SGS Maine Pointe's Consumer Goods & Retail practice focuses on helping companies overcome the supply chain disruptions CG&R companies often face, while building in greater flexibility, better data and visibility, and unparalleled resiliency. In his role, Stewart will bring his deep experience in operational excellence to assist clients in developing their entire plan-buy-make-move-fulfill supply chain in a results-focused strategy designed to achieve dramatic results, quickly.
"Joining SGS Maine Pointe is a terrific opportunity for me to continue delivering outstanding ROI to clients," said Stewart. "I am looking forward to engaging with our clients and helping them to achieve growth and success in the coming years. It has been an especially challenging time for consumer goods and retail these past few years, and I have been especially excited to see the incredible success SGS Maine Pointe has had helping clients transform these challenges into opportunities and a new competitive advantage."
Prior to joining SGS Maine Pointe, Stewart enjoyed a long and successful career in consulting focusing on operational excellence, delivering high ROI and sustainable results for clients, and working with major accounts to help them along their digital transformation journey. Prior to his consulting career, he founded Encompix, an ERP software company focused on engineer-to-order, project-based manufacturing companies. While at Encompix, he grew the company year-over-year, while achieving high levels of EBITDA to fuel growth.
Stewart will report to Tiffany Pankratz-Umbehr, Senior Managing Director and head of the Consumer Goods & Retail practice. "It's been so exciting to witness the success and growth of SGS Maine Pointe's CG&R practice," said Pankatz-Umbehr. "With Chuck as a Managing Director of the practice, I am confident we will continue our path to growth while helping our clients achieve consistently outstanding results."
Stewart holds a B.S. in Finance and Marketing from Miami University in Oxford, Ohio and is APICS certified.
About SGS Maine Pointe
SGS Maine Pointe, a member of the SGS Group, is a global supply chain and operations consulting firm trusted by many chief executives and private equity firms to drive compelling economic returns for their companies. We achieve this by delivering accelerated, sustainable improvements in EBITDA, cash and growth across their operations, procurement and logistics. Our hands-on implementation experts work with executives and their teams to rapidly break through functional silos and transform the buy-make-move-fulfill supply chain to deliver the greatest value to customers and investors at the lowest cost and risk to business. We call this Total Value Optimization (TVO)™.SGS Maine Pointe's engagements are results-driven and deliver between 4:1-8:1 ROI. We are so confident in our work and our processes that we provide a unique 100% guarantee of engagement fees based on annualized savings. http://www.mainepointe.com
About SGS
We are SGS – the world's leading testing, inspection and certification company. We are recognized as the global benchmark for quality and integrity. Our 96,000 employees operate a network of 2,600 offices and laboratories, working together to enable a better, safer and more interconnected world. SGS has been delivering ESG and sustainability solutions and services to clients for the past 25 years and has been a carbon neutral company for the past seven years.