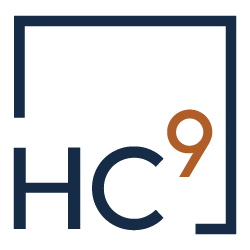 Early-stage healthcare founders thrive when they have access to healthcare industry expertise and capital.
NEW YORK (PRWEB) February 07, 2023
The HC9 team is pleased to welcome Hayley Hovious and Helen Ciesielski to HC9 Ventures. Hayley and Helen have joined HC9 following the successful close of the firm's $83 million first fund. Hayley joins as Head of Network and Community to leverage the collective experience of the senior healthcare leaders that comprise the HC9 community to validate investment opportunities and accelerate the growth trajectory of portfolio companies. As Principal, Helen brings more than eleven years of venture capital experience to help HC9 source, evaluate and close the fund's targeted early-stage healthcare software and services investments.
Hayley joins the HC9 team with wealth of experience in building strategic partnerships and driving growth in the health care industry. Prior to HC9, Hayley was a principal at Echo Health Ventures and President of the Nashville Health Care Council, where she worked for nearly a decade with healthcare CEOs to identify areas for collaboration and industry growth. Earlier in her career, she served as the trade director for the State of Tennessee.
"Having played a leading role fostering connections within the Nashville healthcare ecosystem and collaborating with its leaders to move the industry forward, I have seen the power of networks like this to drive growth and positive change," said Hayley. "The HC9 model brings this type of network power to VC in a fresh and new way, and I'm very excited to supercharge the HC9 community in support of our investing strategy and portfolio companies."
Helen joins HC9 from Lewis & Clark Ventures, where she was a Principal for over five years. Prior to that, Helen was a Principal at Ascension Ventures where she began her venture career. During Helen's eleven years of healthcare venture investing, Helen has had the opportunity to strategically collaborate with healthcare organizations and has led investments in leading healthcare software and services companies.
"Early-stage healthcare founders thrive when they have access to healthcare industry expertise and capital," said Helen. "I'm excited to invest as part of a team and network that brings together deep healthcare expertise with meaningful capital, and I am confident that we will help build the companies that will transform the future of healthcare."
"We're excited to welcome Hayley and Helen to the HC9 team, as they bring significant experience to the foundation of the community engagement and investment functions of the fund," said Jon Gordon, Co-Founder and General Partner of HC9. "Hayley and Helen's talents will significantly enhance our ability to deploy capital into in the best emerging healthcare companies and materially accelerate the growth of our portfolio – further reinforcing the unique value of HC9 in early-stage healthcare. Venture investing is a team effort, and we couldn't have asked for a better starting lineup for our first fund."
About HC9
HC9 is an early-stage venture capital firm purpose-built to provide industry-specific expertise to emerging healthcare software and services companies. HC9's unparalleled, deeply engaged investor community of leading executives, entrepreneurs and investors collectively has thousands of years of experience in all facets of healthcare. We leverage the power of that experience to support the founders that are shaping the future of healthcare. For more information, please visit http://www.hc9.vc.
Media Contact
Erik Milster
Emilster@seriesmpr.com