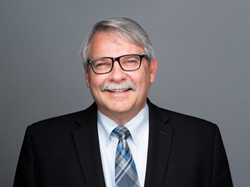 "Having Jerry's wise counsel in this new key role is what SeKON needs as we continue to pursue a rapid growth trajectory. " - Alison Rosen, Chief Performance Officer
RESTON, Va. (PRWEB) February 21, 2023
SeKON Enterprise, Inc. the premier management and technology consulting firm serving federal government health services is pleased to announce today that Jerry Parsons has been named Chief Strategy Officer (CSO).
In his new role as CSO, Jerry will leverage his deep experience and keen insight to lead SeKON's demonstrated track record as a strategic, visionary leader with operational expertise servicing the federal government. He will advance SeKON's vision and growth through collaborative relationships with clients, potential clients, and partners.
Parsons brings an impressive resume of accomplishments to bear on his new role with 40+ years of IT contracting and services experience. During his impressive career, Jerry has held ever increasing positions of responsibility with Digital Equipment Company, Xerox (formally ACS), SAIC and Leidos.
In 2018 after years of cajoling from his long-time friend and colleague SeKON CPO Alison Rosen, Jerry joined SeKON. During his time a SeKON, he has performed with distinction.
Upon elevating Jerry to his new position Alison said, "It gives me immense pleasure to promote Jerry to this new position. Jerry is a rare and exceptional person. He is a gifted strategic thinker possessing amazing operational ability combined with extraordinary leadership talent. His work ethic and dedication are unmatched in my experience. Having Jerry's wise counsel in this new key role is what SeKON needs as we continue to pursue a rapid growth trajectory. "
About SeKON
Established in 1996 by Dr. Angela Wilson, SeKON Enterprise, Inc. is a privately held management and technology consultancy based in the Washington, DC Metropolitan-area. For over 25 years, we have delivered our clients value by driving efficiency of operations and applying emerging technology with innovative techniques while being accountable for delivering excellence, transparency, and ongoing collaborative communication. We have a proven record of helping our clients achieve their mission goals through dedicated support, partnering, thought leadership, value-added services, and quantifiable benefits by engaging the best resources available. We are committed to solving problems that matter, achieving mission goals, and making a measurable impact on organizations and the stake holders they serve through the convergence of the right talent, tools, and processes.