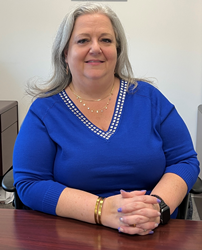 Staci shares WPM's commitment to delivering value and the highest levels of service. Having her broad experience and national perspective on the leadership team will drive continued growth for the division, while continuing to deliver superior results for the communities we manage
OWINGS MILLS, Md. (PRWEB) February 15, 2023
WPM Real Estate Management announced today that it has appointed Staci Gelfound to serve as President of its Association Real Estate (ARE) division. Gelfound joins WPM's executive management team, bringing more than 30 years of experience in community association management. As president, she will be responsible for guiding the future growth and direction of the division and leading the division's 45 employees.
Gelfound takes over leadership of the division from WPM co-founder and long-time division president, Barry Yatovitz. Yatovitz will remain active as a principal with the company, transitioning to a more strategic advisory role. He will continue to work with clients and remains involved in helping develop WPM's next generation of leaders.
"We continue to be planful about how we prepare for the future as our co-founders begin transitioning away from the daily operations of the business," notes WPM CEO James Dahlgren, Jr. "Staci shares WPM's commitment to delivering value and the highest levels of service. Having her broad experience and national perspective on the leadership team will drive continued growth for the division, while continuing to deliver superior results for the communities we manage."
Gelfound has spent her career in the community association management industry. She holds multiple industry designations from the Community Association Institute (CAI), including Certified Manager of Community Associations (CMCA®), Association Management Specialist (AMS®), and the Professional Community Association Manager (PCAM®) which is the highest professional recognition available nationwide to managers who specialize in community association management. For 11 years, she served as Founder and CEO of Association Integrated Management Services, LLC, serving community associations throughout Montgomery and Fairfax counties. Prior to joining WPM, Gelfound served as Vice President for FirstService Residential's Bethesda office where she over her tenure she was responsible for 50 associates and over 100 Associations. Her career also includes leadership roles with multiple management companies, including Armstrong Management Services, Inc., Summit Management Services and MacDonald Management.
A well-respected leader in the industry, Gelfound became a national CAI faculty member in 2007 and has served in leadership roles on the National CAI Community Association Managers Council and the Association of Professional Community Managers (APCM). She has been actively involved in the Washington Metropolitan Chapter Community Associations Institute (WMCCAI) where she served as president of the board of directors, received multiple awards and recognition, and was inducted into WMCCAI's Hall of Fame in 2010. Additionally, she has served as Chair and Vice Chair for the Montgomery County Commission on Common Ownership Communities (CCOC), which advises the County on legislative issues and focuses on improving the quality of life in common ownership communities through public awareness, board education and training, and dispute resolution.
"Staci brings a wealth of industry knowledge and experience to the role of President," says Yatovitz. "She has a passion for working with communities and homeowners as well as a strong desire to help Associates grow and excel. I am confident that under her leadership the division and our clients will continue to thrive."
About WPM Real Estate Management:
WPM Real Estate Management provides property management for over 26,000 homes and 50,000 people in the Mid-Atlantic and MidSouth regions, including Maryland, Pennsylvania, Delaware, and Virginia. The company holds designations as an Accredited Management Organization® (AMO®) and an Accredited Association Management Company (AAMC®). The company's primary focus is residential: multifamily, condominium, senior housing, student housing, and homeowner association communities. In addition, it has an extensive managed portfolio of commercial, industrial, and retail properties. WPM has ranked #1 on the Baltimore Business Journal List of Largest Residential Property Management Companies in the Baltimore Area year over year. The firm has also been recognized as one of Baltimore's Top Workplaces by The Baltimore Sun, ranking among the top large employers for 11 consecutive years. The company employs over 480 employees across more than 150 properties.
For more information about WPM Real Estate Management, visit the WPM website at http://www.wpmllc.com.