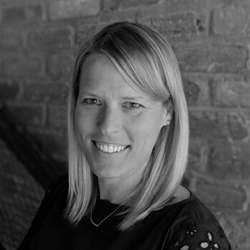 DENVER (PRWEB) February 15, 2023
BuyQ, a national group purchasing organization for charter and private schools, has announced the appointment of Christine Rafanelli as its new CEO. Christine, a co-founder, previously served as Chief Marketing Officer since 2015 and played a pivotal role in the growth of the company, which now represents $85 million in purchasing power and serves more than 4,000 schools nationwide. Christine succeeds Marco Rafanelli, who served as CEO since the company's founding in 2013 and will continue as COO and Chief Product Officer.
"After running BuyQ together for nearly ten years, I'm thrilled to pass the baton and officially welcome Christine into the role of CEO," said Marco Rafanelli. "Her passion for her work and commitment to our school participants have been significant drivers of our success, and I'm confident she will continue to lead BuyQ to new heights."
Christine brings over 20 years of experience in marketing, communications, project management and strategic partnerships in both the for-profit and non-profit sectors to her new role. After beginning her career as a broadcast journalist at ABC News in New York, she went on to produce global thought leadership events for clients including the Bill & Melinda Gates Foundation and Cisco while at the Van Heyst Group, a global creative services agency. She also led communications for the Colorado Children's Campaign, a child advocacy organization, and was part of the early-stage growth of the luxury travel company, Inspirato.
"I am honored to take on this new role and to continue to serve charter and private school across the country," said Christine Rafanelli. "Together with our talented team, I look forward to expanding our services, growing our participant numbers, and helping schools get the most out of every dollar they have to spend in support of their students. That's what our work is all about."
Christine is a graduate of Georgetown University, the wife of BuyQ co-founder Marco Rafanelli, and a proud mother of two boys. She lives with her family in Denver, CO.
About BuyQ
BuyQ helps charter and private schools do more with their money. Through a portfolio of audit-friendly group purchasing contracts and other benefit programs, charter and private schools realize immediate savings and enhanced service from top national vendors, plus a purchasing advocate to guide them through the process – all at no cost to the school. Learn more at BuyQ.org.