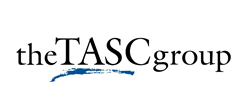 NEW YORK (PRWEB) February 23, 2023
The TASC Group, an independent and mission-driven full-service public relations firm, is proud to announce that Kezia Kent is the recipient of its annual Diversity, Equity and Inclusion Scholarship with The City College of New York (CCNY) for the 2023 spring semester and will receive $2,500 for her college tuition and a paid summer internship at The TASC Group.
"We are delighted to share that Kezia Kent won this year's prestigious Diversity, Equity and Inclusion Scholarship Award," said Rida Bint Fozi, president of The TASC Group. "We were impressed and inspired by Kezia's unwavering dedication to climate change advocacy and her competitive academic track record. We are delighted to welcome Kezia to our team this summer and are grateful for our partnership with CCNY as we strive to promote diversity and inclusion in the public relations industry."
Kezia Kent is currently earning a BA in communications and economics at The City College of New York. She is committed to assisting organizations that provide relief to communities that are disproportionately impacted by natural and man-made climate disasters and reducing the political and financial disparities that exacerbate environmental hazards. Kezia's dedication has earned her two separate year-long fellowships at the Colin Powell School for Civic and Global Leadership – the Climate Policy Fellows Program and the Leadership for Democracy and Social Justice Social Change Fellowship.
"I have witnessed a growing disparity in equitable governmental responses to public policy issues that disproportionately affect underrepresented communities," said Kezia Kent. "I am excited to join The TASC Group this summer to work with mission-driven clients that are devoted to our communities and are presenting much needed solutions to deeply rooted issues in our society."
CCNY recently recognized The TASC Group as an Extremely Valuable Industry Partner for its multi-year scholarship program in December 2021. The TASC Group's influential work with nonprofit and advocacy-driven clients, such as The Trayvon Martin Foundation, The Eagle Academy Foundation and The Gathering for Justice led to the firm's successful partnership with CCNY, which has nurtured and guided the professional growth of diverse, talented and gifted students in the college's public relations and advertising program.
"Kezia will excel at The TASC Group because she is an informed risk taker and will have opportunities to explore next-level solutions to client challenges," said Professor Lynne Scott Jackson, distinguished lecturer and deputy chair of media and communications at CCNY and founder, president and CEO of Millynneum Incorporated. "She will learn from award-winning strategists with an eye toward substantive community contributions, strengthening her capacity as a multi-disciplinary change agent. The TASC Group provides outstanding opportunities for CCNY scholars, and we're thrilled to see the unique actions that Kezia will bring to the table."
As the recipient of this scholarship, Kezia will receive hands-on professional development and mentoring from seasoned TASC team professionals. The internship will begin summer of 2023 and run through the fall.
Kezia was born and raised in the twin islands of Trinidad and Tobago, which nurtured her interest and passion for the intersection between environmental public policy, advocacy and the media through an economic lens.
The TASC Group's Diversity, Equity and Inclusion Scholarship at The City College of New York is part of the company's deeper commitment to creating a more diverse and inclusive PR industry.
For media inquiries regarding The TASC Group, please contact Cecilia Apodaca at 970-237-0440 or cecilia@thetascgroup.com
ABOUT THE TASC GROUP
The TASC Group (TASC) is an independent, full-service nonprofit communications and public relations firm. TASC was built on a foundation of progressive values and a passion for public service, which are reflected in the work that TASC does for client partners every single day. The company exists to help make a meaningful difference for nonprofit organizations, social advocacy causes and campaigns, and mission-driven businesses that are committed to building stronger communities and making the world a better place. TASC's services include media relations, crisis communications and issues management, corporate social responsibility campaigns, thought leadership development, cause-related marketing, red carpet and celebrity events, SEO and online reputation management and social media. For more information, visit http://www.thetascgroup.com.
ABOUT THE CITY COLLEGE OF NEW YORK
Since 1847, The City College of New York has provided a high-quality and affordable education to generations of New Yorkers in a wide variety of disciplines. CCNY embraces its position at the forefront of social change. It is ranked #1 by the Harvard-based Opportunity Insights out of 369 selective public colleges in the United States on the overall mobility index. This measure reflects both access and outcomes, representing the likelihood that a student at CCNY can move up two or more income quintiles. In addition, the Center for World University Rankings places CCNY in the top 1.2% of universities worldwide in terms of academic excellence. Labor analytics firm Emsi puts at $1.9 billion CCNY's annual economic impact on the regional economy (5 boroughs and 5 adjacent counties) and quantifies the "for dollar" return on investment to students, taxpayers and society. At City College, more than 16,000 students pursue undergraduate and graduate degrees in eight schools and divisions, driven by significant funded research, creativity and scholarship. CCNY is as diverse, dynamic and visionary as New York City itself. View CCNY Media Kit.