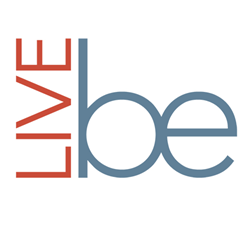 One of the foundational pillars of LIVEbe is being connected to others, and BEkind month is an opportunity to showcase the devotion we have to our residents and our ambassadors.
ROCKVILLE, Md. (PRWEB) February 28, 2023
LIVEbe Communities, a premier apartment developer and operator dedicated to delivering distinct apartment homes within connected communities, today announced the unveiling of its first ever "BEkind" month, in which team members and residents at the company's four communities engage in a series of kind-and-wellness-infused initiatives throughout February.
As part of the effort to celebrate national Kindness Month, LIVEbe has posted a Random Acts of Kindness Wall at each of its communities, each of which feature various ideas for kindhearted deeds. Residents at Baltimore-based 2Hopkins, for instance, are encouraged to engage in tasks such as paying for the person in line behind them, telling a manager how good their service was or even simple courteous measures, such as holding the door open for someone. Residents are encouraged to post photos of their philanthropic efforts on social media and tag their respective communities, and those featured on LIVEbe's social media pages will be awarded with a Starbucks gift card.
"While kindness certainly should be a year-round undertaking, it can be uplifting to spread the good vibes even further," said Debra White, events coordinator for LIVEbe, who is spearheading the event. "Our associates and residents have embraced the concept, and the amount of goodwill and graciousness being displayed at our communities is truly touching. Reminding each other of ways we can be even more kind helps set the blueprint to foster connections through compassion, regardless of the month."
Various LIVEbe residents are assembling gift boxes filled with beauty and bath essentials for women in shelters and assisted living facilities. LIVEbe is also offering gratitude journals with a 30-day kindness challenge designed to assist in developing daily thankfulness, mindfulness and positivity. Additionally, residents have the option to paint a reflective self-portrait designed to encourage self-love. As another component of Kindness Week, White is interviewing residents to gauge their perceptions of kindness in current times and what being kind means to them, with each interview posted on the Instagram of that resident's community.
LIVEbe's communities are also engaging in a series of property-specific initiatives. The Remy, located in the Harkins District of Prince George's County, for instance, has focused on self-care initiatives. Residents were given chair massages by certified masseuses, underwent complementary blood pressure checks and routine health screenings, were offered healthy meal prepping information and samples from a local restaurateur and had access to a mind-body medicine workshop. Glen Oaks, located in Greenbelt, Md., provided a "heartfelt" community luncheon.
LIVEbe's team members, which are affectionately dubbed ambassadors, also play a key role in Kindness Month. Ambassadors are encouraged to show each other kindness and compliments by anonymously posting heartfelt notes to one another on their community's "Praise Wall." Each associate also was provided with a Kindness bingo card with various heartfelt ideas on each entry. LIVEbe's Diversity, Equity & Inclusion committee also got into the spirit with a workshop at each community to help ambassadors use their personal talents to make others feel engaged and included.
"A primary characteristic of apartment living is that you're always surrounded by people, and that shouldn't be a cold experience," said Elaine De Lude, vice president of LIVEbe. "One of the foundational pillars of LIVEbe is being connected to others, and BEkind month is an opportunity to showcase the devotion we have to our residents and our ambassadors. We're appreciative of the enthusiasm surrounding the campaign, and it's something that I could envision LIVEbe doing every February."
About LIVEbe Communities
Headquartered in Rockville, Md., LIVEbe was founded in 2016 and is helmed by multifamily veterans Elaine De Lude and Jennifer Rucker. LIVEbe is the multifamily division of Berman Enterprises and was established with a specific focus on fostering a sense of community by offering an unparalleled living experience for residents and employing LIVEbe Ambassadors who are forward thinking and passionate about providing exceptional customer service.
About Berman Enterprises
Berman Enterprises is a multi-generational real estate and investment company founded on the principles of honesty, integrity, hard work, hands-on management, community and philanthropy. Employing a conservative financial strategy, Berman Enterprises has experienced sustained growth since brothers Melvin J. Berman and I. Wolford Berman founded the company in 1952.
Today, the Company and its affiliates own and manage more than 8 million square feet of commercial office, retail, industrial/flex and residential properties in Maryland, Virginia and Illinois. The Company also owns several hundred acres of developable land representing thousands of units of residential and hundreds of thousands of square feet of commercial and retail development potential.