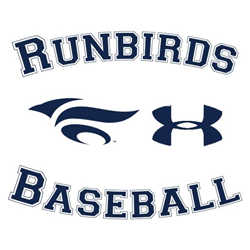 We've seen tremendous growth in our baseball programs, and this new arrangement, naming Under Armour as the official team and supplier, reinforces the program, the skill level of our players, and the opportunities we provide to the community
SHREWSBURY, Mass. (PRWEB) March 08, 2023
The Shrewsbury Club, Massachusetts' premier full-service tennis, health, and athletic club, announced a new, exclusive agreement with Under Armour's authorized servicing team dealer, BSN Sports. Under the exclusive agreement, The club and its travel baseball program formerly Mizuno Northeast Runbirds will be named Runbirds Baseball, and use Under Armour as their official on-field, practice, travel, coach, footwear, and headwear supplier for the organization.
The Shrewsbury Club has long been a leader in baseball development, with many of its players going on to play in high school and college, and even onto the professional level. The club is a full-service facility for members of all ages, with complete sports facilities for several indoor and outdoor activities, tennis and pickleball courts, private instruction, and group and private instruction.
"We've seen tremendous growth in our baseball programs," said Nate Sorensen, founder of The Shrewsbury Club, "And we have a strong commitment to helping all of our participants achieve the highest level of success possible. This new arrangement, naming Under Armour as the official team and supplier, reinforces the program, the skill level of our players, and the opportunities we provide to the community."
Under the terms of the agreement, Under Armour teams and The Shrewsbury Club's indoor facility will be allowed to use the "Powered by Under Armour" co-branding materials. During the three-year term of the agreement, the Runbirds will purchase BSN Sports items, including Under Armour game jerseys, game pants, team hats, team shorts, practice tees, helmets, team bags, warm-up tops and footwear. The Club will also set up online team stores for its players and their families.
The team's relationship with Under Armour, one of only a handful in New England, reflects the fact that the Runbirds is one of the strongest baseball clubs in New England. The Shrewsbury Club offers 30,000 square feet of turf, nine baseball batting cages, and a full infield, along with professional coaches with strong playing and coaching backgrounds.
The Shrewsbury Club recently announced that 17 players made college commitments for the freshman class of 2023 after an exciting season of outstanding opportunities, visits from college scouts, and unprecedented commitment on the part of both coaches and players. In addition, five more from the freshman class of 2024 have made commitments. Also of special note is that former four-year player Carter Bentley, class of 2025, was highly recruited both in the ACC and SEC, and has already made a commitment to Virginia Tech.
The new Runbirds Baseball club, "Powered by Under Armour," will commence with an exciting upcoming event with Under Armour to officially kick off the relationship.