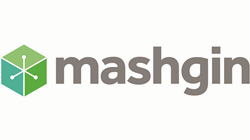 Together with our major league sports teams and their food service provider partners, Mashgin makes it easy for fans to grab a hot meal, packaged snack or beer and pay in seconds — keeping lines moving, getting fans back to watching their favorite teams quicker and creating a better fan experience.
PALO ALTO, Calif. (PRWEB) March 08, 2023
Mashgin, the world's fastest touchless self-checkout system, today announced its kiosks have saved National Football League (NFL) fans more than 3.5 million minutes of waiting in line, the equivalent of 6.5 years of game time in the 2022 season — a data point based on 843,000 transactions rung through Mashgin self-checkout kiosks across 10 NFL stadiums. Mashgin's AI-powered, computer vision-based self-checkout enables fans to spend more time watching the game and less time waiting in line – delivering a superior fan experience, while also generating up to $20M in additional annual concessions revenue per stadium or arena.
Major league sports teams have long sought out ways to innovate the fan experience at concession stands by minimizing wait times and maximizing transactions to boost revenue and customer loyalty — and Mashgin delivers on both fronts. Mashgin instantly identifies and rings up the price of packaged goods, drinks and open plated food items (e.g., nachos, hot dogs, combination plates, etc.) from any angle. Mashgin's patented technology has the ability to simultaneously recognize any number of items — with no need for apps, barcodes or RFIDs. Fans simply place items on the kiosk tray and pay, with transactions as much as 400% faster than traditional checkout with a cashier. Mashgin is proven to cut lines in half, make fans happier and increase annual sports concessions revenue by up to 34% for sports stadiums and arenas — which means many teams are leaving as much as $20M USD annually on the table by not embracing technology to reduce concessions wait times across their stadiums.
FirstEnergy Stadium, home of the Cleveland Browns installed Mashgin technology at various locations this year in the main concourses and club spaces. The Browns recently identified average transaction times at points of sale supported by Mashgin units were under 12 seconds from start to finish — a significantly faster and improved fan experience compared to traditional person-to-person purchases. Haslam Sports Group (HSG), which owns and operates the Browns and Major League Soccer's Columbus Crew, has also incorporated Mashgin technology at Lower.com Field in Columbus.
"Haslam Sports Group, the Cleveland Browns and Columbus Crew are always focused on identifying new ways to improve the fan experience, including through meaningful investments to provide advanced technology at our venues," said Brandon Covert, Vice President of Information Technology at Haslam Sports Group. "We have received incredibly positive feedback from fans who have used Mashgin units due to the exceptional speed of service. Most importantly, these systems ensure our fans can catch all of the game action while increasing our transaction volume and minimizing congestion within the concourses to create a much better experience in all areas."
Mashgin is the most deployed computer vision-powered self-checkout system with more than 450 kiosks in U.S. stadiums. Mashgin has deployments at 181 concession stands across 44 major league sporting venues, including one-third of National Football League (NFL) stadiums, one-third of Major League Baseball (MLB) parks, five National Basketball Association (NBA) arenas, and six National Hockey League (NHL) centers. Mashgin has more than doubled its presence across the NFL, NBA, MLB and NHL, since sports stadiums began reopening in late 2020.
"Our technology enables major league sports teams and their food service providers to create a better fan experience," said Mashgin Vice President of Strategic Partnerships, Jack Hogan. "Together with our partners, Mashgin makes it easy for fans to grab a hot meal, packaged snack or beer and pay in seconds — keeping lines moving and getting fans back to watching their favorite teams quicker."
Margins on concessions are high, but long lines that may result in missing sports action dissuade fans from purchasing concession items — and leave concessions as an untapped revenue source for teams and venues. In a study by Deloitte, concessions are the source of some of the lowest satisfaction rates among fans, but are a basic need that set the foundation for the stadium experience. Mashgin's real-world success proves earlier market research showing that fans would spend 42% more on stadium concessions if lines were cut in half.
About Mashgin
Mashgin is the world's fastest self-checkout system powered by AI and computer vision. Consumers demand instant gratification. Mashgin's Touchless Checkout System eliminates consumer frustration while increasing revenue for retailers with checkout that is four times faster than cashiers and traditional points-of-sale. There's no need to look for and scan bar codes: customers simply place their items on Mashgin's tray, pay electronically, and can be on their way in as little as 10 seconds.
Founded in 2013 and headquartered in Palo Alto, California, Mashgin is a privately held company backed by NEA, Matrix Partners, Susa Ventures and Y Combinator. Follow Mashgin on Twitter and LinkedIn or learn more about Mashgin at http://www.mashgin.com/