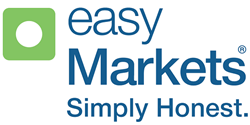 LIMASSOL, Cyprus (PRWEB) April 15, 2020
easyMarkets, one of the longest running CFD brokers in world, is well known for its innovative tools and very beneficial trading conditions. Continuing their promise to offer their clients as much choice as possible and an even bigger advantage when trading, easyMarkets has updated one of its powerful and popular tools.
dealCancellation now features a duration to 1, 3 or 6 hours. This tool, offered exclusively by easyMarkets, gives trader an unparalleled level of control; they can recover their funds from a losing trade, by undoing it within a specific amount of time – 1, 3 or 6 hours, for a small fee.
This allows for new ways to trade during the high volatility that markets are experiencing right now.
Our data analysis team reports, dealCancellation has been on 30,000+ trades to date.
easyMarkets CEO Nikos Antoniades said about dealCancellation:
"We have been exploring extending dealCancellation's duration for some time, working with our technology, trading and client experts. After months of hard work, we managed to take an amazing tool, unique within our industry and make even more powerful. We are very proud of this upgraded version of dealCancellation and we are sure it will offer great value to our clients."
According to easyMarkets Chief Information Officer Alex St. Louis:
"In the face of the current worldwide crisis, we enhanced our remote access infrastructure to ensure that easyMarkets could continue to operate at full capacity, maintaining its excellent standards of client services and daily operations. This combined with our already established development practices and collaboration tools enabled us to deliver major projects such as extending the duration of dealCancellation to 3 and 6 hours, with more to come in the next few months."
As companies around the world are slowing activities, we want to ensure our employees and clients are fully supported. We promise to continue innovating, working hard towards making sure our clients have the best tools at their disposal during these volatile times.
dealCancellation Use Scenarios
dealCancellation new times durations can be used in many ways when trading. It primarily functions as a method to recover funds by undoing a losing trade, for a small fee within a specific time duration.

Temporary hedge: activate deal cancellation and open a trade. Keep the trade open as long as you need the hedge and undo the position if it isn't needed, and is negative, to recover your funds.
Lessen fear: new traders usually feel fear when opening real trades. Activating dealCancellation gives you the ability to undo the trade if it isn't beneficial and recover your funds minus the small fee for the service.
Undo mistakes: remove human error; simply undo your trade if it was unintentional and not beneficial to recover your funds.
Try a new strategy: as you continue on your trading journey, you will want to try new trades, strategies and hedges. Market conditions may also require you to make adjustments to your current strategy. dealCancellation gives you the ability to test your new strategy, without risk since you can undo any losing trade with dealCancellation and recover your funds.
Tools can be used in many ways, you might find a method to use dealCancellation that better fits your trading style and strategy.
How to use dealCancellation
Available on both easyMarkets proprietary trading app (iOS, Android) and platform on the Day Trade Ticket. To activate dealCancellation, choose its duration; 1, 3 or 6 hours and turn on the shield toggle.
You are protected for the duration you chose.
Just click on the live rate, found under the platform's "open trades" (it will be displayed as the rate with a strike-through, the button will also be red). This undoes your trade, so you can recover your funds minus a small fee.
The 6 hour duration of dealCancellation can cover a single session's duration (this depends on the session's time zone and what you are trading). This is exceptionally useful when macroeconomic events are happening during a session with the potential to cause volatility, making the market conditions uncertain. If your trade is affected negatively, undo the trade to recover your funds. As a new trader, protect yourself by turning on dealCancellation, giving you more security when trading.
About easyMarkets
dealCancellation adds to easyMarkets already large list of innovative trading tools. dealCancellation can be used with Freeze Rate, that gives you the ability to momentarily pause live rates when you close or open positions.
easyTrade is another advantageous way you can trade with easyMarkets; you can cap your maximum risk without putting any limit on your potential upside. It doesn't have margin requirements either, meaning it has a chance to recover if it is losing. Of course, you can close your trade at any point before it expires.
Another easyMarkets standard feature is Free Guaranteed Stop-Loss and Take Profit, which gives you a better way to manage risk, at no additional charge to our clients when using our proprietary platform. Zero slippage and negative balance protection and zero slippage free features on our proprietary platforms.
About easyMarkets: easyMarkets is an international, award-winning company offering CFD brokerage. Founded in 2001 easyMarkets holds licenses and is regulated by CySEC within the EU and ASIC in the APAC region. Its clients have access to over 200 markets including Forex, indices, cryptocurrencies, commodities, agriculture commodities, metals and energies commodities.