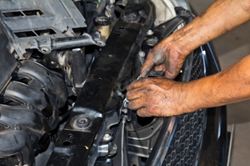 A majority of what is featured on the 2.4L engine blocks is now being covered through our own components protection policy
Nashville, TN (PRWEB) June 15, 2015
People who own a crossover utility vehicle and frequently replace components will now have the benefit of new warranty terms at the Powertrain Guys company. A change in warranty terms is providing used Dodge Journey 2.4L engines in stock with more components coverage this year. More information regarding terms can be reviewed at http://powertrainguys.com/dodge-journey-2-4-engine.
The models that are now under a brand new policy are used editions that are in stock and shipping nationally. The World 2.4-liter platform with 144 cubic inch displacement is what the extended policies will cover. Vehicle owners or CUV mechanics searching for a motor for a 2009 Journey and up will likely benefit the most from the new coverage terms.
"A majority of what is featured on the 2.4L engine blocks is now being covered through our own components protection policy," said one Powertrain Guys company source.
While the new terms of coverage are now applied immediately to every order in 2015, the stock policies do require validation after a sale is made. Consumers are now notified during the checkout procedure or through a phone order about how to activate the all-new coverage that is supplied for most used Dodge engines in stock.
"The crossover, SUV, sedan and performance brands that are provided from our warehouse inventory are included in the extension of parts coverage," said the source.
The Powertrain Guys company intends to support additional coverage plans for automakers other than Chrysler or Dodge later this year. A buyer who has a question about the types of used powertrain products that can be purchased with extra warranty coverage can call the customer support department for information.
About PowertrainGuys.com
The PowertrainGuys.com company retails used motor vehicle components that include motors, transmissions and transfer cases for all types of vehicles. The company secures arrangements with local scrap yards and resellers to delivery inventory to consumers. The PowertrainGuys.com company provides a coverage policy for all products that are sold and these plans are backed by national distributors.