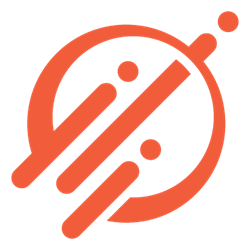 "The 2600Hz Private Cloud is everything you need in one PaaS solution. We're confident it will not only transform workplace productivity, but also scale and transform to handle growing business demands"
San Francisco, CA (PRWEB) September 19, 2017
2600Hz, a leading provider of business communications and the world renowned KAZOO platform, unveiled the next-generation of unified communications: Private Cloud — a cutting-edge, enterprise grade, managed PaaS telecom infrastructure that enables service providers to scale and customize an advanced telco solution quickly and seamlessly. Private Cloud enables telecom service providers to optimize on capital and operational expenditures, as the infrastructure resides within custom designed servers in 2600Hz controlled data centers.
This untouchable, cutting-edge offering combines the power of PaaS and an advanced telecom solution. 2600Hz brings decades of telecom experience into optimizing the hardware for customers who want total control of a private business telecom infrastructure but do not want to build or manage it. Combined with exclusive management tools from 2600Hz, Private Cloud gives service providers total control over their business communications offering.
2600Hz's CEO, Darren Schreiber expanded on how and Private Cloud came to be. "We have a high-end, highly customizable solution (Global Infrastructure) and we have a out-of-box general solution (Hosted Platform), but we didn't have an offering that fell somewhere in the middle. Private Cloud was the answer we were looking for – it's more affordable, super scalable, with way less work (and cost) for both our customers and us." Schreiber firmly believes "The 2600Hz Private Cloud is everything you need in one PaaS solution. We're confident it will not only transform workplace productivity, but also scale and transform to handle growing business demands.""
The new Private Cloud offering includes 99.999% reliability and geo-redundancy with failover, and can be completely white labeled. Additionally, through 2600Hz custom tools, service providers are able to perform complex tasks such as server task management, upgrades/downgrades, real-time system visibility and more, with ease. Paired with KAZOO's existing advanced telecom features, Private Cloud boasts a complete UCaaS offering in a single solution. 2600Hz will be discussing Private Cloud functionality at Channel Partners Evolution in Austin, TX next week.
About 2600Hz:
2600Hz's cloud communications platform modernizes how businesses provide telephony services to their customers. KAZOO, the revolutionary, distributed multi-tenant platform, is a thoughtfully engineered mixture of tools built by leaders in the telecom industry and implemented to offer a feature-rich enterprise telecom solution. 2600Hz has expanded to offer a full enterprise-PBX as well as a hosted version. For developers building their own telephony apps, 2600Hz offers 100+ APIs that gives them full access to the building blocks of the entire platform. For more information, please visit http://www.2600Hz.com. Founded in 2010, 2600Hz is a privately owned company based in San Francisco, California.
To find out more about transitioning to the cloud with the unparalleled 2600Hz Private Cloud Solution, click here