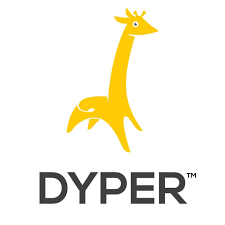 "Once we learned that it takes traditional disposable diapers up to 500 years to decompose, we knew we could find a better way."
SCOTTSDALE, Ariz. (PRWEB) December 11, 2018
STYR Labs, an app, subscription and smart device company with roots in the health and wellness market, subsidiary DYPER™ is a $60 bamboo diaper subscription that delivers the softest, most absorbent and environmentally friendly diapers directly to consumer doorsteps each month.
The DYPER™ app and website feature the ability to manage all aspects of your subscription throughout the lifetime of membership, while the software optimizes sizing, shipments and delivery as it learns. Change of address, billing information, diaper sizes and more are a few simple taps or clicks to adjust.
"Beyond our commitment to save the earth from chemical laden diapers that consume our landfills by creating a better biodegradable diaper," stated Sergio Radovcic, Founder and CEO of STYR Labs, "we also set out to make parenting just a little less stressful with our SOS button that delivers diapers within 2-24 hours if you are running low, at no additional cost to your subscription."
With 500% month-over-month growth, DYPER™ has quickly become the fastest growing diaper company on the planet while getting rave reviews from customers on social media. Victoria on Facebook reviewed DYPER™ last week saying, "These diapers are amazing. For the price, you get a biodegradable diaper. It feels like Charmin. I love them."
"Once we learned that it takes traditional disposable diapers up to 500 years to decompose, we knew we could find a better way," commented Radovcic. "So we set out on a mission to 'Save the Bum & Save the Earth' and ended up with a biodegradable, chemical-free and compostable bamboo diaper that degrades in 75 days."
At only $2 a day, DYPER™ ushers in a new era where soft, absorbent, hypoallergenic and antibacterial bamboo diapers are accessible to everyone.
Customers can join DYPER™ through the GetDYPER.com website or by downloading the DYPER™ app.
About DYPER™
DYPER™ is a subscription-based diaper service that delivers an optimized shipment of the highest quality bamboo diapers directly to a customer's doorstep each month. Available as a month-to-month subscription for $60, or an annual subscription for $648 paid upfront, DYPER™ customers are guaranteed to never run out based on the exclusive SOS button that will deliver a week's worth of extra diapers within 2-24 hours.
About STYR Labs
Launched in 2014, STYR Labs' is an app, subscription and smart device company that uses AI and machine learning to make life a little bit easier for our customers. With the world's first health and wellness platform that tracks biometric data and food choices in real time to customize nutritional products, to trimester specific prenatal vitamins and an app based pregnancy system for expectant mothers through to bamboo diaper subscriptions, STYR Labs brings the world of cutting-edge technology to the everyday person looking to live a healthier and more efficient life.