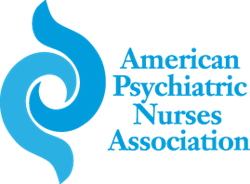 The Board of Directors Student Scholarship will give access to career-spanning connections and insights into the variety of possibilities for the psychiatric-mental health nurse.
FALLS CHURCH, Va. (PRWEB) June 21, 2019
The American Psychiatric Nurses Association (APNA) is pleased to announce the 30 accomplished nursing students selected to receive the 2019 Board of Directors Student Scholarship. The APNA student scholarship program cultivates aspiring nurses and develops the next generation of leaders dedicated to psychiatric-mental health nursing.
Each year, undergraduate and graduate-level nursing students across the nation are invited to either apply for the scholarship or be nominated by a member of their nursing school faculty. Scholarship winners receive registration, travel and lodging to attend the APNA 33rd Annual Conference, October 2-5, 2019, in New Orleans, as well as a one-year complimentary APNA membership to enjoy its professional benefits.
"We look forward to welcoming these 30 talented and dedicated nursing students to our professional community," says APNA President Gail Stern, RN, MSN, PMHCNS-BC. "The Board of Directors Student Scholarship will give access to career-spanning connections and insights into the variety of possibilities for the psychiatric-mental health nurse. We are delighted that so many past recipients report that their APNA scholarship experience directly influenced their decision in choosing psychiatric-mental health nursing or affirmed that this was the right field of study for them."
The 2019 scholarship recipients are:
Pre-Licensure/Undergraduate Student Scholars

Randi A. Baculi, University of Texas at Arlington
Brianna Domenica Bevilaque, The Catholic University of America
William Brooke, Western Governors University
Jessica Cappucci, North Shore Community College
Michelle T. Franklin, University of Connecticut
Julie Ariane Guerin, University of Pennsylvania
Annie Hayden, University of Pittsburgh
Ryan Jordan, Rutgers University Camden
Andrew Kociubuk, Case Western Reserve University
Lisa Leidy, Wesley College
Maya Catherine Salvio, Yale School of Nursing
Michael J. Scott, Brigham Young University
Madelyn Strong, University of Kentucky
Kelsie Wilhelm, Thomas Jefferson University
Rhonda Yousef, University of Miami
Graduate Student Scholars

Yang (Karen) Chen, University of Pennsylvania
Jemma-Joy Coster, California State University Long Beach
Kayla Cross, Maryville University
Cassandra Dziobek, University of Massachusetts
Griselle B. Estrada, Duquesne University
Sarah Geyer, Indiana Wesleyan University
Brittany Morgan Hamm, University of Iowa
Katherine Hess, Chamberlain University
Kathleen Miley, University of Minnesota
Margaret Ngai, Rush University
Corina Picchiottino, The University of Alabama at Birmingham
Carrie M. Pike, Benedictine University
Dawnelle Romero Baca, New Mexico State University
Marie Smith, University of Central Florida
Lukas StormoGipson, University of California San Francisco
The American Psychiatric Nurses Association is a national professional membership organization committed to the specialty practice of psychiatric-mental health nursing and wellness promotion, prevention of mental health problems and the care and treatment of persons with psychiatric disorders. APNA's membership is inclusive of all psychiatric-mental health registered nurses including associate degree, baccalaureate, advanced practice (comprised of clinical nurse specialists and psychiatric nurse practitioners), and nurse scientists and academicians (PhD). APNA serves as a resource for psychiatric-mental health nurses to engage in networking, education, and the dissemination of research.
The American Psychiatric Nurses Association is accredited with distinction as a provider of continuing nursing education by the American Nurses Credentialing Center's Commission on Accreditation.