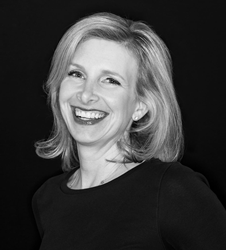 "I'm honored and excited to be working with Allie again as 33Across enters this stage of global growth." said 33Across CEO, Eric Wheeler. "Her unique combination of industry insight, direct company knowledge and leadership are a welcome addition to the 33Across Board."
NEW YORK (PRWEB) July 11, 2019
33Across announces Allie Kline, former Oath (rebranded as Verizon Media), Chief Marketing and Communications Officer, has joined its Board of Directors. Kline previously served as 33Across' chief marketing officer from 2011 to 2012.
Kline's appointment comes on the heels of aggressive product expansion and global growth for 33Across. The company recently launched the industry's first viewable-only advertising exchange, AttentionX, as well as innovative Viewable and Impact header bidding offerings for premium publishers. In Q4 2018, Deloitte Consulting named 33Across to its Technology Fast 500TM list for the first time, in recognition of the company's triple digit, year-over-year growth trajectory.
"I'm honored and excited to be working with Allie again as 33Across enters this stage of global growth," said 33Across CEO, Eric Wheeler. "Her unique combination of industry insight, direct company knowledge and leadership are a welcome addition to the 33Across Board."
"I'm thrilled to join the 33Across Board at such a pivotal time in the company's history," said Kline. "As more and more brands and publishers demand impact, quality and transparency from their programmatic partners, 33Across' mission has never been more important."
Kline most recently served as chief marketing and communications officer for Verizon Media, the $8 billion Verizon Communications, Inc. subsidiary which consists of 20+ distinctive digital brands including AOL, HuffPost, MAKERS, TechCrunch, Tumblr, and Yahoo!, reaching one billion consumers. She was responsible for: global consumer and B2B marketing; external and internal communications; brand strategy and creative; and corporate citizenship and cause marketing. Simultaneously, she also served as the head of MAKERS, Verizon's preeminent women's media brand.
Kline currently serves on the Board of Directors of Pier 1 Imports, Huntington Bank, and The National Forest Foundation. She formerly chaired the Board of Oath's and AOL's Charitable Foundations which work to improve the lives of women, girls and underserved youth.
About 33Across
33Across is a technology company focused on solving the challenge of consumer attention in an era of automated advertising. The company's AttentionX platform is the first programmatic exchange delivering only viewable inventory and attention-based advertising. 33Across is headquartered in New York with locations in Sunnyvale, Los Angeles, Chicago, London, Tokyo, and Hyderabad.