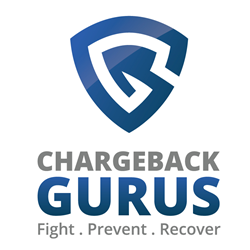 "Chargeback Gurus is at the forefront of comprehensive chargeback analytics. Integrating this data into our platform helps our merchants understand the root causes of their chargebacks, prevent revenue loss and increase customer retention." – Says Geoff Huang, VP Product at Sift
MCKINNEY, Texas (PRWEB) September 12, 2019
True Fraud and Friendly Fraud are on the Rise
Thousands of merchants rely on Chargeback Gurus and Sift independently to reduce the impact of fraud on their bottom line. Both companies monitor millions of ecommerce transactions each year and can say definitively, fraud is on the rise.
On average, 10-15% of chargebacks occur due to True Fraud (Sift), 60-85% of chargebacks occur due to Friendly Fraud (Chargeback Gurus) and the remainder are various types of merchant error (both). This partnership provides businesses the integrated solution they need to minimize both True Fraud and Friendly Fraud chargebacks.
Here is what a representative from each company had to say on:
Mitigating True Fraud
"Historically, merchants have implemented legacy fraud tools – which rely heavily on hard-coded rules – to combat true fraud. Legacy tools are subject to high false positive rates so when we decided to partner to combat true fraud, we sought the only partner who has unmatched accuracy and deep expertise.
Sift is the leader in digital trust and safety. They were an obvious choice since their real-time machine learning technology is the best in minimizing true fraud for CNP transactions without false positives." – Suresh Dakshina, President at Chargeback Gurus
Combating Friendly Fraud
"Mitigating true fraud and friendly fraud chargebacks are key components of a winning Digital Trust & Safety strategy. Chargeback Gurus is at the forefront of comprehensive chargeback analytics. Integrating this data into our platform helps our merchants understand the root causes of their chargebacks, prevent revenue loss and increase customer retention." – Says Geoff Huang, VP Product at Sift
About Sift
Sift is the leader in Digital Trust & Safety, empowering companies of all sizes to unlock revenue without risk. Sift prevents fraud with industry-leading technology and expertise, an unrivaled global data network, and a commitment to building long-term partnerships with our customers. Twitter, Airbnb, and Twilio rely on Sift to stay competitive and secure. Visit: http://www.sift.com
About Chargeback Gurus
Chargeback Gurus is a global company offering chargeback management and analytics solutions to increase customer satisfaction and drive repeat purchases. As trusted advisors to card networks, financial institutions and Fortune 500 companies — Chargeback Gurus enables businesses to combat constantly evolving fraud tactics and customer disputes that directly threaten profitability. Visit: https://www.chargebackgurus.com
About Our Integrated Chargeback Solution Partnership
Both Sift and Chargeback Gurus bring decades of specialized expertise to this mutually beneficial relationship. As providers of digital trust and safety, we believe this partnership will help us to better serve the needs of our global merchant community.