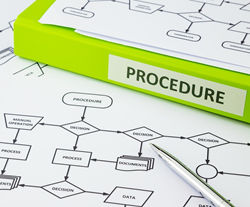 Don't wait until you lose key people to discover what documentation you don't have.
HOBOKEN, N.J. (PRWEB) October 18, 2018
An NYC area IT consultant and MSP presents the business benefits of technical documentation in a new article on the eMazzanti Technologies website. Expressly, the article is the second in a series highlighting the expertise of staff members in the company's new Montreal office.
The informative article cites efficient issue resolution, improved decision making, and time and money saved on projects as the primary benefits of thorough technical documentation.
The author Andrew Soosai, a Senior Technical Consultant for eMazzanti, advises readers to develop in-depth documentation of all technical environments and to know their systems and how they integrate. In addition, readers are urged to develop step-by-step procedures and to keep a database of issues resolved.
"Technical documentation is a business asset that should be continually developed and preserved," stated Jennifer Mazzanti, CEO, eMazzanti Technologies. "Don't wait until you lose key people to discover what documentation you don't have."
Below are a few excerpts from the article, "3 Business Benefits of Technical Documentation."
"Many organizations possess an impressive amount of knowledge stored in the brains of a dozen or so specialists. Without anything on paper, it is difficult to pull the pieces together and put that knowledge to work."
Better Decisions
"To make informed strategic decisions, administration needs a detailed picture of the current environment and the way information flows within the organization. For instance, migration to the cloud can be painful without proper planning. Which elements should move to the cloud and which should remain local? How much data is involved? Where does it currently reside?"
Save Time and Money on Projects
"In addition to a map of the technical environment, documentation of projects from beginning to end provides the organization with a roadmap for future projects. Memories fade, and key players come and go. Detailed process documentation significantly reduces the need to re-invent the wheel with each new project."
"For example, envision a county that adds a police department to the county email system on Office 365. Documentation of that procedure and any issues resolved will smooth the way for migrating another department to Office 365 down the road. The organization saves both time and money."
Technical Documentation Services
The time spent creating and maintaining technical documentation decreases future downtime by speeding issue resolution. In addition, it provides executives with the information needed to make financially prudent operational decisions. And, detailed process documentation smooths system maintenance and expansion projects down the road.
As part of its trained and certified IT professional staff, eMazzanti Technologies retains documentation experts, including Mr. Soosai, to assist customers. Whether business leaders plan to boost productivity with business cloud services or seek to update line-of-business system security to guard against cyber-attacks, technical documentation provides an essential first step.
Related resource information:
4 Common Sense Email Security Tips to Safeguard Vital Business Information
5 digital advertising tips for SMBs
About eMazzanti Technologies
eMazzanti's team of trained, certified IT experts rapidly deliver increased revenue growth, data security and productivity for clients ranging from law firms to high-end global retailers, expertly providing advanced retail and payment technology, digital marketing services, cloud and mobile solutions, multi-site implementations, 24×7 outsourced network management, remote monitoring and support.
eMazzanti has made the Inc. 5000 list eight consecutive years, is a 2015, 2013 and 2012 Microsoft Partner of the Year, 2016 NJ Business of the Year, 5X WatchGuard Partner of the Year and one of the TOP 200 U.S. Microsoft Partners! Contact: 1-866-362-9926, info@emazzanti.net or http://www.emazzanti.net Twitter: @emazzanti Facebook: Facebook.com/emazzantitechnologies.