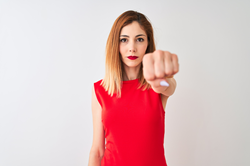 To protect their business and their customers, organizations need to anticipate email security threats and develop corresponding strategies.
HOBOKEN, N.J. (PRWEB) December 19, 2019
Messaging Architects, an eMazzanti Technologies Company and email migration consultant, discusses email security threats experts forecast for 2020 and strategies to counter them and other threats in a new article on the Messaging Architects website.
The informative article presents spear phishing, cloud-targeting ransomware and insufficient password measures as increasing email security threats. The author then presents a multi-faceted cyber security strategy to guard against those and other prevalent threats.
"To protect their business and their customers, organizations need to anticipate email security threats and develop corresponding strategies," stated Greg Smith, Vice President of Services Delivery at Messaging Architects.
Below are a few excerpts from the article, "3 Email Security Threats and How to Safeguard Your Business in 2020."
Spear Phishing
"Phishing attacks remain the primary cause of data breaches. In these attacks, criminals pose as legitimate business entities in order to trick users into sharing sensitive information. Spear phishing takes this a step further by introducing a high degree of personalization to target specific users."
Ransomware Focused on the Cloud
"While cyber criminals have used ransomware for several years, they have evolved their approach over time. Attacks have become more targeted, focusing on businesses that depend on constant access. In addition, experts believe that cyber attacks will move to the cloud in 2020."
Strategies to Counter Email Security Threats

"Update email filters – Use a high-quality spam filter. In addition, since a majority of phishing emails originate from a small block of countries, consider blocking emails with an IP address from those countries."
"Multi-factor authentication – Add an extra layer of security by implementing multi-factor authentication (MFA) throughout the organization. With MFA, an attacker cannot access an account with just a password. The system will also require another form of identification, such as a code or a biometric sign-on."
Take Control of Email Security
The aftermath of an attack is no time to start thinking about security. Business leaders should take control of email security now to both protect the business and achieve regulatory compliance. The email security professionals at Messaging Architects expertly guide them through the process of incorporating the tools and the policies required.
Have you read?
3 Reasons Organizations Need an Email Policy and How to Build a Good One
Cloud Security Tips to Ease the Transition from GroupWise to Office 365
About Messaging Architects
Messaging Architects specializes in effectively managing and securing an organization's most precious asset, its information. With over 20 years of information management and technology consulting experience, the Messaging Architects team has provided corporations, educational intuitions, health care facilities and nonprofits with methodologies, procedures and technology to keep their data organized, compliant and secure.
About eMazzanti Technologies
eMazzanti's team of trained, certified IT experts rapidly deliver increased revenue growth, data security and productivity for clients ranging from law firms to high-end global retailers, expertly providing advanced retail and payment technology, digital marketing services, cloud and mobile solutions, multi-site implementations, 24×7 outsourced network management, remote monitoring and support.
eMazzanti has made the Inc. 5000 list eight consecutive years, is a 3X Microsoft Partner of the Year, the #1 ranked NYC area MSP, NJ Business of the Year, 5X WatchGuard Partner of the Year and one of the TOP 200 U.S. Microsoft Partners! Contact: 1-866-362-9926, info@emazzanti.net or http://www.emazzanti.net Twitter: @emazzanti Facebook: Facebook.com/emazzantitechnologies.