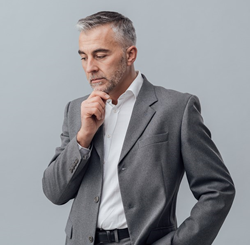 The LifeLock bug illustrates the need to guard against vulnerabilities introduced by third-party technology vendors.
HOBOKEN, N.J. (PRWEB) August 16, 2018
A NYC area IT consultant and MSP discusses the lessons learned from a recent security breach at LifeLock, a technology company that provides identity theft protection for 4.5 million subscribers, in a new article on the eMazzanti Technologies website.
The informative article reviews how the LifeLock security breach that potentially exposed millions of customer email addresses to hackers happened. It shares three lessons to be learned from the incident, including the importance of safe website development, the need to keep an eye on providers of business services and the universal maxim to protect your own personal data.
"The LifeLock bug illustrates the need to guard against vulnerabilities introduced by third-party technology vendors," stated Jennifer Mazzanti, CEO, eMazzanti Technologies. "Business owners are ultimately responsible for the safety of their customers' data regardless of who's software is deficient."
Below are a few excerpts from the article, "3 Lessons Learned from the LifeLock Bug"
What Happened at LifeLock
"On July, a security researcher attempted to unsubscribe from marketing emails sent by LifeLock. In the process, he discovered that an error on the marketing opt-out page would allow him to easily obtain email addresses for millions of LifeLock customers."
"In this case, it appears that the web page that contained the bug is managed by a third party. LifeLock quickly fixed the problem, but the possible exposure of sensitive data teaches some practical and essential lessons."
Lesson 1: Safe Website Development is a Must
"Creating a bulletproof website is extremely challenging. But when you have customer and company data at stake, you cannot afford to take shortcuts with security. Take the time to adopt a security policy that addresses potential vulnerabilities within your website development process."
Lesson 2: Keep an Eye on Your Partners
"The unsubscribe page that allowed access to LifeLock customer email addresses is apparently maintained not by LifeLock, but by an outside business partner. Still, at the end of the day, customers trust their data security to the company whose name displays at the top of the website."
Read more lessons from the LifeLock Bug >>
Security without the Fuss
Staying on top of emerging threats and potential vulnerabilities up and down the supply chain requires significant time and resources. A trusted partner with proven experience in security management can help secure business websites and safeguard sensitive data.
The professionals at eMazzanti Technologies offer customized security solutions and award-winning website design. Since 2001, eMazzanti has delivered world class solutions that protect sensitive business data, so business leaders can focus on their core business.
Related resource information:
Technology Partners Enable GDPR Compliance
eMazzanti Technologies Advances Almi Dumi to Lead Dedicated Cyber-Security Team
About eMazzanti Technologies
eMazzanti's team of trained, certified IT experts rapidly deliver retail and payment technology, digital marketing services, cloud and mobile solutions, multi-site implementations, 24×7 outsourced network management, remote monitoring and support to increase productivity, data security and revenue growth for clients ranging from law firms to high-end global retailers.
eMazzanti has made the Inc. 5000 list eight years running, is a 2015, 2013 and 2012 Microsoft Partner of the Year, 2016 NJ Business of the Year, 5X WatchGuard Partner of the Year and one of the TOP 200 U.S. Microsoft Partners! Contact: 1-866-362-9926, info(at)emazzanti.net or http://www.emazzanti.net Twitter: @emazzanti Facebook: Facebook.com/emazzantitechnologies.