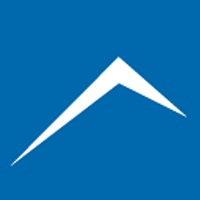 While CCM as a segment has existed for a while now, its importance has increased exponentially post passage of the Affordable Care Act (ACA) in the U.S.
DALLAS (PRWEB) February 13, 2020
Around 85% of the U.S. health expenditure, amounting to almost US$3 trillion, is directly related to care management. The need to reduce this high and rising spend is driving investments by healthcare enterprises in clinical and care management (CCM) processes, including the outsourcing of CCM business process services (BPS). According to Everest Group, this emerging market segment is growing rapidly for good reason: Investment in clinical and care management is the only common denominator that can drive healthcare toward a better future.
Clinical and care management can be defined as a set of activities that either directly impact the health outcome of the population or individual (such as health risk assessment, case management, and medication adherence programs) or indirectly help healthcare organizations provide quality care at lower cost.
While CCM as a segment has existed for a while now, its importance has increased exponentially post passage of the Affordable Care Act (ACA) in the U.S. for these key reasons:

Rising costs. The U.S. is already the highest spender in the world on healthcare, and the growth rate for the next few years is expected to be higher than the GDP growth rate. Meanwhile, healthcare quality continues to decline. Ensuring care to reduce readmissions and denials of members is the need of the hour.
Regulatory push towards value-based care. With the ACA shifting the focus from volume-based care to value-based care, healthcare stakeholders are taking proactive measures to ensure quality care at lower cost for members.
High ROI on risk adjustments. The Center for Medicare and Medicaid Services (CMS) is making risk-adjusted reimbursements to Medicare Advantage (MA) plans. With the population in MA plans increasing, many health plans see this as an area of growth, but they must ensure efficient risk-adjustment reimbursement to support profitability.
Collaboration between payers and providers. The rise of Accountable Care Organizations (ACOs) reflects changes in the business models of payers, as they are now focusing on owning, acquiring, or partnering with care givers to reduce costs and improve the quality of care.
All of this is putting pressure on the payers as well as providers to make investments in clinical and care services and at the same time reduce their costs. Many stakeholders are turning to outsourcing to help them overcome significant challenges in-house, such as:
Finding talent (especially registered nurses) in the face of critical shortages.
Expanding the talent search globally.
Ensuring domain expertise of personnel in response to the rising complexity of work.
Expanding the scope of business processes to include care coordination services.
Acquiring the necessary technology expertise to improve process and staff efficiencies, enable the integration of data, and develop targeted care offerings for specific populations.
However, despite high demand for CCM services, the unstructured and fragmented nature of the current service provider market presents many roadblocks to organizations seeking CCM sourcing solutions.
"The Clinical and Care Management service provider market is highly fragmented," said Manu Aggarwal, vice president at Everest Group. "Four key categories of vendors are emerging: start-ups, technology-heavy players, players providing solutions, and BPO-heavy players. No single vendor type offers end-to-end services, so we recommend that enterprises follow a diversified vendor strategy."
These findings and more are discussed in Everest Group's new report—"Clinical and Care Management (CCM): Is the Value-based Elixir Really Working?" The report looks at some of the key sourcing considerations for CCM enterprises and examines the vendor landscape in this market.
***Download a complimentary abstract of this report. ***
About Everest Group
Everest Group is a consulting and research firm focused on strategic IT, business services, and sourcing. We are trusted advisors to senior executives of leading enterprises, providers, and investors. Our firm helps clients improve operational and financial performance through a hands-on process that supports them in making well-informed decisions that deliver high-impact results and achieve sustained value. Our insight and guidance empowers clients to improve organizational efficiency, effectiveness, agility and responsiveness. What sets Everest Group apart is the integration of deep sourcing knowledge, problem-solving skills and original research. Details and in-depth content are available at http://www.everestgrp.com.