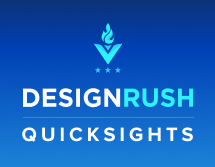 MIAMI (PRWEB) June 16, 2022
According to Moz, local queries account for almost half of Google's two trillion searches per year. And while most businesses rely on local SEO strategies to get in front of the right audience, WordStream found out that sponsored results beat out organic clicks — 64.6% of consumers click on Google ads when using high commercial intent keywords.
DesignRush, a B2B marketplace connecting businesses with agencies, leveraged its 13,000-agencies-strong network for quick insights – or "QuickSights" – on the ways businesses can optimize localized PPC campaigns.
1) OPTIMIZE YOUR GOOGLE MY BUSINESS PROFILE
In the opinion of Bryan Davies, senior marketing strategist at Disruptive, businesses should make sure their Google My Business profiles are fully optimized because they directly influence PPC ads.
"Focus on a fully optimized Google My Business profile," said Davies. "Review your profile on a regular basis to ensure that all information is correct, including operating hours (especially for holidays), services, locations, questions and that reviews are answered. Your local PPC ads are directly influenced by how well built out your GMB profile is. Don't set it and forget it. Users are referring to the information on your profile now more than ever."
2) CRAFT LOCALIZED LANDING PAGES WITH FOMO IN MIND
According to Mariza Laci, marketing strategist at Highway-61, to create a more personal experience for customers and persuade them to make a purchase, businesses should craft localized landing pages with Fear Of Missing Out (FOMO) in mind.
"For businesses scattered across geographical locations, using localized landing pages in campaign optimization gives a more personal experience to the customer," said Laci. "Simultaneously, the use of FOMO in localized campaign optimization appeals to psychological impulse and persuades potential customers to click and patronize a product or service."
3) FINE-TUNE LOCATION TARGETING
Tommy P. Landry, president of Return On Now, suggests that businesses should modify location targeting optimally and restrict the audience to a specific area based on their business objectives.
"To get the most from local PPC campaigns, be sure to fine-tune the location targeting optimally," said Landry. "Depending on your objectives, you could select radius targeting where you reach all searches within a preset distance of your location, or you may want to target an entire MSA to reach more prospects. For our client who ships cars, we were able to boost conversions by 35% by focusing solely on their top 20 target MSAs."
DesignRush released the June ranking of the best PPC agencies to help businesses find a reliable partner to generate higher traffic and drive warm leads to their websites.
1. Disruptive - disruptiveadvertising.com
Expertise: Google Ads, Microsoft Ads, YouTube Ads and more
2. Black Propeller - blackpropeller.com
Expertise: Google Ads, Facebook Ads, Remarketing and more
3. Highway-61- highway-61.ch
Expertise: Social Media Management, Facebook Ads, Social Media Analytics and more
4. Deyo Digital - deyodigital.com
Expertise: Search Ads, Display Ads, Shopping Ads and more
5. Bedford 360 - bedford360.com
Expertise: Google Ads, Amazon Ads, Microsoft-Bing Ads and more
6. Return On Now - returnonnow.com
Expertise: Google Ads, Bing Ads, Facebook Ads and more
7. Snob Monkey - snobmonkey.com
Expertise: Google Ads, YouTube Ads, Social Ads and more
8. Welby Consulting - welbyconsulting.com
Expertise: Google Ads, Facebook Ads, LinkedIn Ads and more
9. Digital Elevator - thedigitalelevator.com
Expertise: Bing Ads, Google Ads, Social Ads and more
10. QBurst - qburst.com
Expertise: Google Ads, Mobile Advertising, Remarketing and more
11. Digital Operative - digitaloperative.com
Expertise: Retargeting, Social Ads, Amazon Ads and more
12. Wpromote - wpromote.com
Expertise: Google Ads, Social Ads, Programmatic Ads and more
13. Performics - performics.com
Expertise: Amazon Ads, Social Ads, Affiliate Program Management and more
14. InSegment - insegment.com
Expertise: Google Ads, Lead Generation, SEO and more
15. SEO Inc - seoinc.com
Expertise: Google Ads, Bing Ads, Social Ads and more
Brands can explore the top PPC agencies by location, size, average hourly rate and portfolio on DesignRush.
About DesignRush:
DesignRush.com is a B2B marketplace connecting businesses with agencies through expert reviews and agency ranking lists, awards, knowledge resources and personalized agency recommendations for vetted projects.