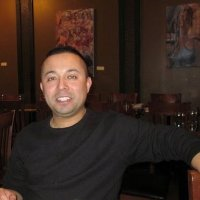 I learned more in the first 4 weeks at 3DTi than I did in an entire year and a half trying to learn on my own
New York, NY (PRWEB) December 23, 2014
Felipe Hernandez, a recent graduate of 3D Training Institute, has been interested in drafting and working in various mediums of artwork since high school. He started creating wire sculptures of flowers, animals and even people. Looking back, he thinks it probably sparked his interest in 3D, but it would still be a few years before he recognized the career opportunities in the 3D design world.
Felipe graduated from Herzing University-Madison with a B.S. in Technology Management. Over the years, he has used his drafting skills in a wide variety of settings from research and development groups, manufacturing, engineering, and even the Army. But, over time he saw that the Autodesk software, Revit was becoming the industry standard.
At first he tried learning on his own. Felipe says, "I spent a year and a half stumbling my way through Revit before finding 3D Training Institute. I learned more in the first 4 weeks at 3DTi than I did in an entire year and a half trying to learn on my own while juggling project deadlines. It's been a really positive experience and I'm glad that I made the investment in my career and my future by going to 3DTi."
According ​to a recent report from Pike Research, a part of Navigant's Energy Practice, Felipe made a very wise investment. Autodesk Revit software contains the B.I.M. feature which stands for building information modeling. The report says that early adopters of BIM tools and practices will gain a significant advantage over their competitors.
In the article entitled, 'Building Information Modeling Tools will Become a Necessity for Architecture, Engineering, and Construction Firms,' senior research analyst Eric Bloom says, "Building efficiency is at the forefront of conversations everywhere regarding energy and water use, waste, and cost of operations. As BIM tools and processes are adopted by more and more firms in the industry, and the advantages of these tools and processes will begin to be realized through higher quality and more reliable deliverables, BIM adoption will become a necessity for competing effectively in the market."
3D Training Institute has seen a rise in the number of requests for Revit training, in part due to the unique training methodology which gets students ready for work in a very short amount of time. According to Felipe, "The instructional formatting at 3DTi really impressed me. It's "backwards" of what you normally see in the classroom, but, that's what makes it so effective." 3D Training Institute students watch 2 hours of self-paced interactive videos each week, work on a project, and meet with a production supervisor once a week for a 4 hour live online class. The students learn in an environment that mimics on-the-job training. Students are building their portfolio as they learn the software.
Felipe said, "I brought a portfolio of screenshots of my project work and the recruiters were seriously impressed with my skills. These are skills that I would not have had without the training I received from 3DTi. I want to thank everyone at 3DTi for all the assistance and instruction which has opened a lot of doors for me." Felipe has now been hired by Morse Electric, a renowned industry leader whose projects include Mandalay Bay Hotel in Las Vegas, EcoGrove Wind Farm in Illinois, and the McCarran International Airport.
"We are so thrilled for Felipe and the success he is enjoying at his new job at Morse Electric. Our goal is always to prepare our students for real world jobs using the most in-demand software," said Gary Platt, 3DTi Advisory Board Member. "Because our students create portfolios while they are learning, they are often able to get jobs before they even graduate, especially with Revit. We congratulate Felipe and look forward to hearing more success stories from him."
For more information about Revit, the unique 3DTi training methodology, or to schedule a free class to learn more about the industry opportunities in 3D, click here.
About 3D Training Institute
3D Training Institute (3DTi) is the leading provider of short-term production-based training programs in Autodesk Software. Popular trade magazines have recognized 3DTi as "One of the top schools, where students can put their careers on the fast track." 3DTi was one of the first companies to offer simulated on-the-job training in a live online production environment. 3DTi is an authorized Autodesk Training Center (ATC) and is licensed by the New York State Education Department (BPSS). For more information, visit http://www.3DTraining.com.