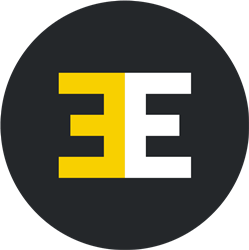 Marketing grad programs is hard and it's costly. 3E solves for it in a way no one else ever has—or ever could.
ONEONTA, N.Y. (PRWEB) February 11, 2021
Changes to the way we consume information have transformed our expectations of marketing. Rapidly evolving technologies contribute to that change—and to the explosion of solutions that address that change. Successful modern marketing now requires an intricate orchestration of messaging, channels, technology, and data to provide each individual a personally relevant and engaging experience while invoking action.
3 Enrollment Marketing, Inc. has already brought modern marketing to undergraduate higher education, with solutions designed to manage the complexities of the enrollment process, search to matriculation, while delivering stronger outcomes.
Today, with 3E Conversion Graduate, the company now offers the only modern and comprehensive solution to move best-fit graduate students from interest to enrollment.
Graduate recruitment has intrinsic challenges that heighten the complexities of building a robust marketing campaign. Programs are highly specific, which can pose a barrier in generating leads. Audiences are diffuse in their motivations and backgrounds, which can make them difficult to target and identify. And because of these two factors, the path from interest to enrollment isn't necessarily predictable.
With 3E Conversion Graduate, the company overcomes these challenges to achieve three core objectives:

Identify more students for the targeted programs.
Provide those students an engaging and relevant experience.
Streamline processes and increase efficiencies for the admissions office.
Patricia Maben, 3E's president, describes how the company came to develop the solution. "In short, marketing graduate programs is hard, and it's been costly. It gets equated with digital marketing because grad students are more difficult to find and it is typically happening online. At 3E, as we developed our highly successful undergraduate 3E Conversion solution we saw how the same principles could be applied to a graduate audience. So we set out to build a framework specific to the needs of these audiences."
That framework includes features that are not seen in any other grad-focused solution. Core elements include:
A 360-DEGREE EXPERIENCE ACROSS ALL CHANNELS
Digital advertising has been the default in graduate enrollment marketing, but online strategies for audience-building are complex. 3E's process begins very differently, rooted in a persona-based approach that reflects those diffuse motivations and backgrounds of prospects. From focused digital ads to emails to landing pages to microsites, 3E builds a seamless (and mobile-optimized), student-focused online experience.
A PROPRIETARY EMAIL APPROACH THAT DRIVES LEADS & APPLICATIONS
3E Conversion Graduate powerfully utilizes email across the spectrum of the decision process. Depending on the student, their level of interest, and the timing, content could be building awareness, generating new interest, amplifying the conversation, strengthening engagement, or converting interest into the act of applying.
Further, the company's groundbreaking research and innovations in email deliverability are unmatched in the industry. Their experts keep step with and adapt programs to the ever-changing rules and algorithms that can impact campaign results.
ENGAGEMENT & LEAD SCORING
While the 3E Conversion Graduate campaign is a powerful solution on its own, its top strength for an admission team is the real-time intelligence that it provides. Because engagement and actions are tracked and scored, it helps guide staff in terms of prospect outreach. And for enrollment leaders, the program dashboard monitors the campaign against goals and milestones 24/7 in a modern, easy-to-interpret platform.
3E Graduate Conversion is the only comprehensive graduate enrollment marketing solution in the industry. A modern campaign designed to generate a higher volume of higher quality leads and applications, it builds graduate enrollment with efficiency and impact.
3E is hosting a webinar on Thursday, March 4 at 2 pm ET to outline details of the solution. Register here.
About 3 Enrollment Marketing, Inc
We are modern marketing built for higher ed, and we have transformed enrollment marketing with our solutions. Applying our core principles—implementing innovations from outside higher ed, streamlining complexities, utilizing cutting-edge tools, and focusing on practicality—we bring modern strategic solutions to colleges and universities. We are difference makers.
https://3enrollment.com/
https://twitter.com/3Enrollment
https://www.linkedin.com/company/3enrollment/