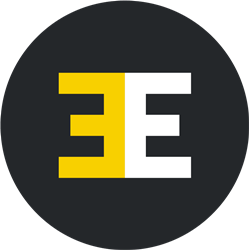 What happens if we add new markets? If a competitor enters our space? If we improve conversion rates? 3E now offers institutions a window into their future.
ONEONTA, N.Y. (PRWEB) November 17, 2022
Today, 3 Enrollment Marketing, Inc. announced the launch of a new Software-as-a-Service (SaaS) solution, the 3E Enrollment Run Rate & Scenario Simulator.
Amid rapid and dramatic changes in higher education, predictive model-based planning approaches are failing. Nicole Focareto, 3E's Senior Vice President of Product Strategy, shares: "As we meet with institutional leaders across the country, we've noticed a common problem when it comes to strategic enrollment and tuition revenue planning: all available tools for planning rely solely on historical funnel data, and that's only providing leaders with part of the picture. We are excited to bring campus leaders the entire picture with a forward-focused approach that connects historical and current performance with future population and market projections."
It's critical to understand what's ahead. This not only allows for better near-term planning but also offers the ability to take decisive action now to impact enrollment and net tuition revenue over the longer term.
The 3E Enrollment Run Rate & Scenario Simulator is the only forward-focused enrollment software in higher education that incorporates historical performance with future projected population and market variable data.
BETTER INSIGHTS: 7-YEAR VIEW.
Until now, modeling approaches have only allowed incremental, short-term planning. With the 3E Run Rate, institutions can see projections of up to seven years for enrollment and net tuition revenue, empowering cabinets to build longer-range plans. Incorporating variables that include high school enrollment forecasts, college-going rates, the competitive environment, and race and ethnicity factors in addition to historical market and conversion rates, users see forecast enrollment and revenue. They can then compare that to short- and long-term goals.
BETTER STRATEGIC DECISIONS: "WHAT-IF" SCENARIO PLANNING.
Armed with a future forecast, campus leadership can now utilize the 3E Scenario Simulator feature of the solution to assess the impact of different strategies on those future enrollment and revenue projections. They can ask "what ifs," such as "what if we open this new market?" or "what if we improve conversion in our home state?" and test how the decision will change outcomes. From testing the impact of small improvements (or declines) in conversion rates in a home market to large strategic choices, the solution empowers an institution to chart multiple paths to its goals over time.
BETTER ENROLLMENT AND REVENUE.
With the ability to plan over the longer term, to understand how new competitors or evolving market conditions will impact success, and to adjust variables—and strategy—in real-time as conditions change to assess their impact, institutional leaders now have an unprecedented ability to shape their outcomes.
More information on the solution and the ability to request a demo is available here, or request access to a recorded webinar overview here.
About 3 Enrollment Marketing, Inc.
3 Enrollment Marketing Inc. is a national leader in modern agile enrollment marketing solutions, built for higher ed and delivered by experts. Our comprehensive, tech-enabled solutions are designed to break through the noise and drive action from digital natives (i.e., high school students, adult learners) and their influencers (i.e., parents, counselors). Utilizing 3E's 360º experience campaigns that are retail-inspired, personalized, and interactive, higher ed institutions of all sizes can successfully compete, and win, in today's complex environment and meet their enrollment goals year after year.
https://3enrollment.com/
https://twitter.com/3Enrollment
https://www.linkedin.com/company/3enrollment/