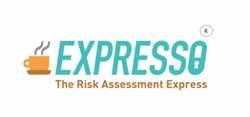 With the Release of Expresso® 3.0's BPV 3Lions continues to deliver on the promise of Enterprise Compliance for the Masses
TAMPA, Fla. (PRWEB) July 10, 2020
3Lions Publishing, Inc. (3LP), is pleased to announce Expresso® Release 3.0 featuring our Business Partner Vetting (BPV) Portal. Expresso® 3.0 contains a Portal where potential and existing partners fill out cyber-security questionnaires and upload requested documents. No more manually mailing, tracking, and performing other administrative tasks that amount to thousands of dollars per year per vendor.
The healthcare industry has been permanently disrupted by COVID-19. One thing is certain, no large healthcare provider is going to sign a contract with a partner, or retain a relationship with a partner, until they are convinced the partner has a rigorous, evergreen cyber-security compliance program in place. If you lack risk assessments, privacy and security training, policies, evidence of compliance, and/or incident management processes then they will know you are not serious about compliance. You may lose the deal on the first call.
With the introduction of Expresso® 3.0, partners come to your BPV Portal to fill out a comprehensive cyber-security questionnaire as well as upload other compliance documents you may have requested. You simply assign partners Expresso® credentials that give them access to the Portal, nothing else. Once the annual (or a time frame of you choosing) questionnaire is submitted, along with other requested documents, Expresso® Admins are notified that the partner's questionnaire and files are ready for review. The reduction in administrative costs alone will save you thousands of dollars per year.
The benefit to partners is that you will know what to expect before the "Big Boys" come calling. You will also have a mechanism for vetting your current/prospective partners. Security is only as strong as its weakest link. If you have no answer when the "Big Boys" ask you how do you vet your partners, then that is likely a deal killer.
Carlos Leyva, CEO of 3Lions Publishing, Inc., says: "What QuickBooks Online ("QBO") did for accounting, Expresso® does for Risk Assessments, Breach Notification, and Business Partner Vetting. QBO did not eliminate all the work associated with accounting; however, it transformed accounting from a necessary evil, something to be avoided and/or handed over to a third party, to something that a business person could master at some basic to intermediate level, leaving the purely analytical work to the professionals. With the Release of Expresso® 3.0 3Lions continues to deliver on the promise of Enterprise Compliance for the Masses."
About 3Lions Publishing, Inc. (3LP)
3LP focuses on publishing online curated content within well-defined subject matter domains, such as healthcare. 3LP helps publishers leverage and monetize their content by providing a publishing platform that matches high quality content with a digital centric set of audience development tools. 3LP is in the greater Tampa, FL area.