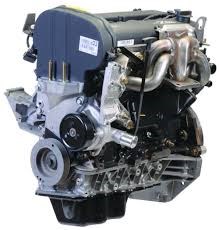 The inventory that we're featuring online is now considered to be one of the most lucrative for engine buyers based on low mileage and sale prices
Louisville, Kentucky (PRWEB) November 26, 2013
The larger engines that are used in truck and van manufacturing have helped to dominate the auto industry in terms of horsepower. The Got Engines company sells these larger engines and has now expanded into smaller units. This company is now reducing its 4 cylinder engine inventory for all Ford, Chevy and Dodge units online.
This new discount program applies to many of the popular builds in the automotive industry that are featured as 4 cylinder brands. The Ecotec from GM, Duratec from Ford and 2.0 series from Dodge are included in the Got Engines sale pricing. Additional engines are found with this new sale pricing for the holiday season.
These used 4 cylinder engines reduced in sale price are combined with the discounts that remain in place for the larger motors found for sale online. A recent 5.3 Chevrolet and 5.4 Ford engine sale price was announced publicly for the start of the Fall season at the GotEngines.com company.
"The inventory that we're featuring online is now considered to be one of the most lucrative for engine buyers based on low mileage and sale prices," said a salesman at the GotEngines.com company.
One addition that buyers are expected to immediately benefit from when purchasing from the Got Engines online inventory is that attachment of the warranty plan this company created for its customers. Instead of the standard one-year plans, a new three-year warranty coverage option is now available for most engines in stock.
"The sale pricing for the holiday mixed with the generous amount of warranty coverage now supplied is expected to increase the amount of buyers who use our online resource to buy used engines," the salesman confirmed.
The Got Engines brand has grown since the early 2000s as a trusted used engines seller online. The announced sales for the holiday season and beyond are part of a new structure of pricing that is available for all buyers of motors that exist in the available inventory for sale.
About GotEngines.com
The GotEngines.com company sells four-cylinder, six-cylinder and eight-cylinder engines inside its warehouse inventory that is posted on the company website. A series of tools have been programmed by this company to eliminate consumer research to find used engines for sale. The GotEngines.com company now supports consumers using a number of different contact methods to help supply information faster to detail pricing and other data. The acquisitions department at this company ensures the best discounts can be located through the company inventory of engines.