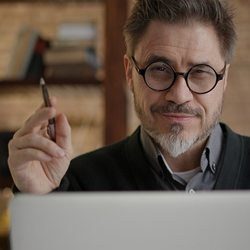 With team members working in multiple offices, including remotely, government agencies must take a closer look at tools, policies, and processes.
HOBOKEN, N.J. (PRWEB) November 11, 2021
Messaging Architects, an eMazzanti Technologies Company and public sector information governance consultant, reviews the challenges to secure collaboration and best practices in a new article. The informative article first asserts that although cloud computing makes collaboration easier, it also introduces security risks.
The author then discusses four best practices for secure collaboration, including proper sharing controls, holding secure virtual meetings, and authentication and access management. He also advocates the development of a proactive data governance strategy.
"With team members working in multiple offices, including remotely, government agencies must take a closer look at tools, policies, and processes," stated Greg Smith, Vice President of Services Delivery at Messaging Architects.
Below are a few excerpts from the article, "4 Best Practices for Secure Collaboration in Municipalities."
Challenges to Secure Collaboration in Municipalities
"As employees collaborate with others both inside the agency and externally, government agencies encounter several key challenges. The rise of cloud computing has made collaborating across distance vastly easier. However, at the same time, doing so securely and in compliance with regulations requires careful planning."
1. Enact Secure Sharing Policies and Tools
"Government agencies work with large quantities of sensitive information, from utility customer financial data to employee information and court records. At the same time, they must adhere to numerous privacy and security regulations, such as HIPAA and other local laws. Without proper controls, employees create risk by unintentionally sharing protected information."
2. Ensure Security of Virtual Meetings
"Microsoft Teams, Zoom and other virtual meeting apps have revolutionized meetings, allowing attendees from multiple locations with ease. However, meeting organizers need to take certain steps to protect against intrusion."
3. Implement Authentication and Access Management Best Practices
"With increased risk of cyber-attack, and with users accessing agency resources from a multitude of devices, authentication and access management take center stage. Agencies must find a balance between providing employees the access they need while protecting the agency and its digital assets."
Implement Secure Collaboration in Municipalities
Municipal leaders can begin now to improve data security with the help of the data governance and security experts at Messaging Architects. Their consultants provide security and compliance assessments, review ePolicies and help government agencies implement a data governance strategy. They help to improve secure collaboration in municipalities while finding that sweet spot between control and flexibility.
Have you read?
Proactive Microsoft 365 Governance Balances Productivity and Control
Exchange Server Breaches Show It's Not Just About Uptime
About Messaging Architects
Messaging Architects specializes in effectively managing and securing an organization's most precious asset, its information. With over 20 years of information management and technology consulting experience, the Messaging Architects team has provided corporations, educational intuitions, health care facilities and nonprofits with methodologies, procedures, and technology to keep their data organized, compliant and secure.
About eMazzanti Technologies
eMazzanti's team of trained, certified IT experts rapidly deliver increased revenue growth, data security and productivity for clients ranging from law firms to high-end global retailers, expertly providing advanced retail and payment technology, digital marketing services, cloud and mobile solutions, multi-site implementations, 24×7 outsourced network management, remote monitoring, and support.
eMazzanti has made the Inc. 5000 list 9X, is a 4X Microsoft Partner of the Year, the #1 ranked NYC area MSP, NJ Business of the Year and 5X WatchGuard Partner of the Year! Contact: 1-866-362-9926, info@emazzanti.net or http://www.emazzanti.net Twitter: @emazzanti Facebook: Facebook.com/emazzantitechnologies.